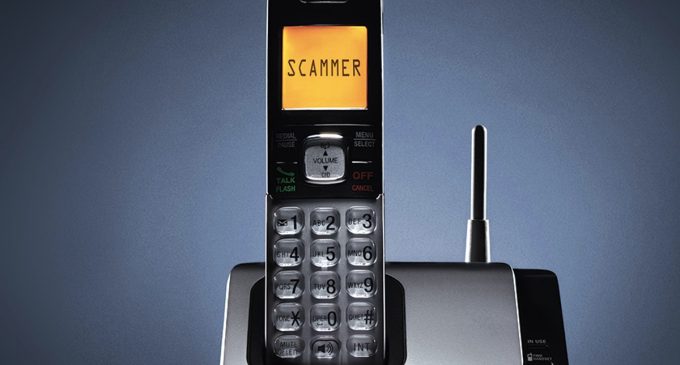 The Kansas City Police Department of Missouri in the United States has dispensed safety precautions to the cryptocurrency investing public. This step comes as the law enforcement authorities noted that frauds and other crimes involving virtual assets have increased lately.
We support safe cryptocurrency trading and investing for interested parties. We believe our readers can exercise caution and stay safe in their virtual currency-related endeavors when they learn about the advice recently provided by the Kansas City Police Department. 
According to the news posted online by Fox4KC, a local news outlet in Kansas City, Missouri, in the United States, the Kansas City Police Department's Economic Crimes Section affirmed its recent witnessing of a larger number of people falling victim to different cryptocurrency scams. 
It cited that these frauds have caused unwitting victims to lose their cryptocurrencies. The Kansas City Police Department warned the public about how criminals are getting around virtual currencies' security features.
Cryptocurrencies like Bitcoin and the altcoins have been touted as secure currency. They are encrypted to give users the safety they need. 
Nevertheless, according to the Kansas City Police Department, cryptocurrency thieves have discovered techniques to bypass the two-factor authentication that cryptocurrency wallets use.
This modus operandi involving the avoidance of the safety check in the cryptocurrency wallet provides the scammers with access to their victim's virtual currency wallet and their cryptocurrency funds. The Kansas City Police Department cautioned the public that the majority of the criminals are overseas, preying on people in the United States of all demographics and ages.
The law enforcement group affirmed that cryptocurrency crimes would surge. Hence, it issued the following safety precautions for cryptocurrency users. 
One is that users should not brag about having cryptocurrency. They should be wary of many people using social media asking questions about one's cryptocurrency investment or boasting about cryptocurrency investment gains. 
Second, users should employ an email account designated for cryptocurrency trading or investing only. Third, they should actively monitor their own cryptocurrency trading accounts.
Fourth, users should utilize a hardware wallet with multi-factor authentication when storing cryptocurrency. The Kansas City Police Department advised that users should keep in mind that these storage facilities also have weaknesses, although they may be slightly more secure than software wallets.
Finally, the law enforcement authorities advised the public to contact the Kansas City Police Department or file a complaint online with the United States Federal Bureau of Investigation's Internet Crime Complaint Center if they are victims of cryptocurrency crime.
We want to thank the Kansas City Police Department for their helpful advice and profound concern for the public. We agree that cryptocurrency-related crimes like scams have increased in these past few years.
We advise our readers and the people of Kansas City, Missouri to take the advice of the Kansas City Police Department seriously. In this manner, they can help themselves against cryptocurrency fraudsters and ensure their crypto-asset investments' safety.