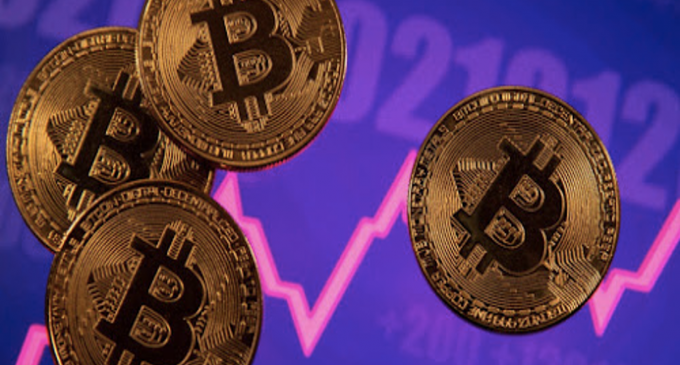 The CannaCrypt coin is the official cryptocurrency of the new cannabis firm Cannacrypt Proprietary Limited. This digital asset is currently available to Nutritional Holdings Limited's shareholders. Nutritional Holdings Limited and its wholly-owned subsidiary, Ukusekela Holdings. Proprietary Limited, are the South African business establishments that conceived CannaCrypt and its cryptocurrency.
We are pleased to learn about this news involving the new South African cannabis company CannaCrypt and its official virtual currency, the CannaCrypt coin. With this latest development, we think that cryptocurrencies are surely gaining mainstream acceptance and usage worldwide.
According to the report posted online by South African news outlet BusinessLIVE, an announcement released last Wednesday, April 14, 2021, indicated that an initial coin offering or ICO was offered to Nutritional Holdings Limited's shareholders. Based on this declaration, Nutritional Holdings Limited has turned to selling a cryptocurrency, which is the CannaCrypt coin launched via Ukusekela Holdings Proprietary Limited.
Nutritional Holdings Limited's directors reportedly want to raise funds to expand its new cannabis enterprise. Nutritional Holdings Limited is a business establishment with a market capitalization of 167 million South African Rand (or US$11.7 million at the time of writing).
Moreover, this listed company in South Africa sells dry food products to prisons, schools, mines, and hostels. Nutritional Holdings Limited has expanded into selling cannabis supplements and oils after it struggled to rake in profits for four years. The company believes that its cannabis products can boost people's immune systems.
The ICO's target reportedly remains as an alternative funding mechanism in place of long-term debt with second or third-tier financiers and possibly exorbitant interest repayments. The ICO subscribers have received the Cannacrypt coins to which they are entitled. These cryptocurrencies will become available to other investors later.
As a fledgling company, CannaCrypt will stay independent of Nutritional Holdings Limited and Ukusekela Holdings Proprietary Limited. Additionally, it will get converted from a private business entity into a public firm.
Once CannaCrypt's prospectus gets published and registered in accordance with the 2008 Companies Act, the new cannabis company will then extend its offering to the general public, per the April 14 declaration published online by South African business and news source Moneyweb. This latest report involving listed cannabis business Nutritional Holdings Limited is a testament that cryptocurrencies do have a future.
It demonstrates that an increasing number of companies worldwide view these digital assets as acceptable exchange modes. We want to congratulate Nutritional Holdings Limited and Ukusekela Holdings Proprietary Limited for their conception of CannaCrypt and the CannaCrypt coin.
We think that they are facilitating the widespread use of virtual currencies. Plus, we believe their latest move can convince cryptocurrency naysayers that there is nothing wrong with cryptocurrency usage. In fact, it is going to be the next best thing in the finance and business world in the coming years.