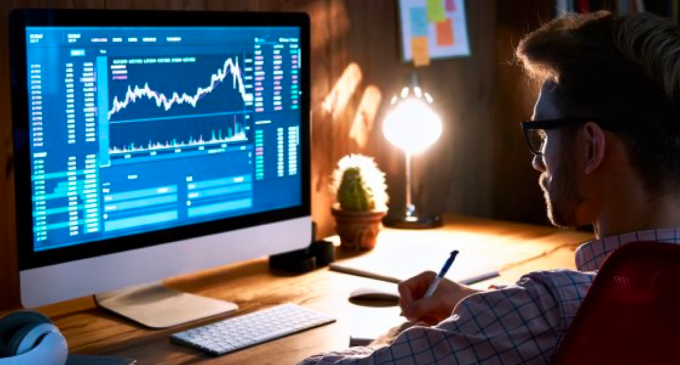 InvestorPlace published an article this week about seven non-fungible tokens or NFTs it described as "the best" and one-of-a-kind collectible cryptocurrency assets. According to the report posted online by the leading financial and investing news source, an "altcoin frenzy" is ongoing. With this event, Chiliz's official token $CHZ is among the altcoins on the market today, from which investors could carry on raking in profits.
Furthermore, with the seven NFTs the InvestorPlace report mentioned, the article affirmed that blockchain technology's expansion is underway. This event is also reportedly lucrative. On the Ethereum blockchain, Chiliz's $CHZ is an ERC20 utility token. Besides Chiliz, which is for fans of sports tokenization, the Socios.com platform has the same digital currency, which is $CHZ.
We found the article posted online by InvestorPlace quite interesting. It made complete sense of the idea of NFTs, which consists of $CHZ. We also believe that interested cryptocurrency enthusiasts, especially $CHZ supporters, will learn considerably from this latest news that InvestorPlace published online.
InvestorPlace described Chiliz as a platform that enables sports fans to trade or avail of branded "fan tokens." Chiliz is also linking monetization techniques for e-sports and sports organizations. Related portal, Socios.com, allows sports fans to purchase tokenized voting rights for their favorite sports teams. Socios.com consists of European soccer clubs that have joined it. They include Paris Saint-Germain, AS Roma, and Juventus.
Moreover, Club Atlético de Madrid, Galatasaray, and FC Barcelona are in Socios.com's team lineup. Hence, fans can interact with their favorite soccer clubs. Meanwhile, Chiliz.net has metamorphosed as the first-ever tokenized sports exchange globally.
Based on the information posted online by Coinmarketcap.com, Chiliz's market capitalization is in the neighborhood of US$2.89 billion at the time of writing. Additionally, $CHZ's trading price hovers at roughly $0.51. For the past year, Chiliz's official cryptocurrency has been up over 7,100 percent. Alexandre Dreyfus recently shared his plans for Chiliz.
He announced that his Malta-headquartered group would expand its operations in the United States. The Chiliz chief executive officer also remarked that his firm is getting ready to launch fan tokens with franchises from the five leading US sports leagues. InvestorPlace added $CHZ to its list of seven promising NFTs, which also includes Binance Coin ($BNB), Cardano ($ADA), Theta ($THETA), Decentraland ($MANA), Ethereum ($ETH), and Enjin Coin ($ENJ).
We feel pleased with $CHZ as an NFT that has propelled the latest investment hype and cryptocurrency craze worldwide. NFTs serve as certificates of ownership for physical or virtual assets. They involve pieces of collectible items or artworks tokenized, permitting the sales and acquisition of the digital certificate of ownership.
We agree with InvestorPlace's article featuring a list of seven rising NFTs which are unique, collectible cryptocurrency assets. As this year's second quarter looms, we recommend investors pay close attention to $CHZ.
After all, this NFT is one of the many altcoins that have experienced record-breaking highs in the past year. With the NFT market as among the most-discussed blockchain technology successes this year, we believe that Chiliz's blockchain-based cryptocurrency token $CHZ carries plenty of promises with it, and it will carry on with its rise.