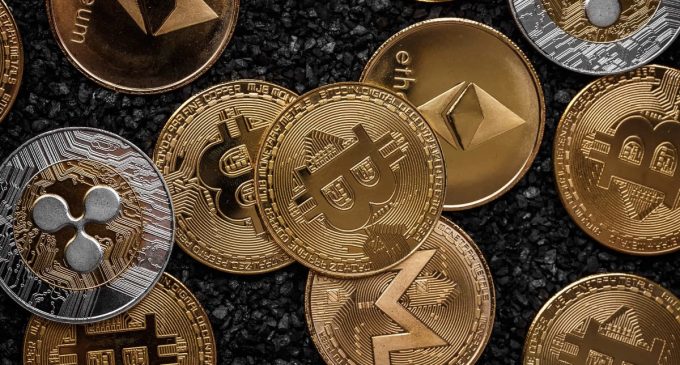 The broader virtual currency market plunged yesterday, Monday, August 30, but Solana's trading price surged to a new high, reaching more than US$100. The nascent cryptocurrency, which debuted merely 18 months ago, had its price soaring 12 percent to a high of above US$103.72 during yesterday morning's trading session.
We feel quite eager to read this report regarding Solana. We think this altcoin is certainly catching fire, and we believe our readers will also find it interesting. Based on the information posted at CoinGecko.com, Solana trades at US$111.91 at the time of writing.
Additionally, this virtual asset ranks 8th in terms of market capitalization, amounting to exactly US$32,538,382,155 at the time of writing. Jonas Luethy is a trader at GlobalBlock, a cryptocurrency broker based in London.
He explained in his e-mail that Solana is a rising crypto-asset that has reaffirmed its status as an outlier in the cryptocurrency market. Luethy pointed out that, over the past 24 hours, the virtual asset was the only top-ten cryptocurrency increasing in value.
The GlobalBlock trader also pertained to the booming popularity of non-fungible tokens or NFTs as the catalyst behind Solana's latest explosive rally. NFTs are blockchain-based virtual art collectibles that have growingly gained traction among well-known public figures.
Luethy cited that NFT sales had already reached a record of approximately US$900 million this month. This number is more than triple their previous optimal month last May. Besides Luethy's explanation, the surging investor fervor around Solana has contributed to this crypto-asset's improvement.
According to the news posted online by international media firm Forbes, which concentrates on delivering business, technology, and investment news, CoinShares disclosed that Solana had posted larger investment inflows than any other virtual currency over the past week.
The cryptocurrency investment company added that the Ethereum competitor's platform had picked up over US$7 million in net investments. This figure dwarfs the US$3.2-million investments for Ether and a loss of US$2.8 million for Bitcoin.
Solana's impressive trading price surge this past week has headlined growth among a group of altcoins to market leaders Ether and Bitcoin. This cryptocurrency alternative's support for smart contracts has reportedly assisted it in taking advantage of the buzz around decentralized finance or DeFi and NFTs.
James Butterfill noted Solana's faster transaction pace and more flexible software had assisted this crypto-asset in gaining traction among software developers and investors. The investment strategist affirmed that these features are advantageous for Solana when it gets compared with Ethereum, its larger competitor.
We feel glad to learn about Solana's latest spectacular rally. We learned that this altcoin supports the smart contracts essential for non-fungible tokens and booming decentralized finance applications.
Moreover, we think Solana demonstrates the undeniable promise that cryptocurrencies and altcoins possess. We gathered that its trading price plunged almost 60 percent this summer.
During that time, the broader crypto-asset market crashed amid the heightening regulations in China. However, Solana's price has increased almost 220 percent over the past month.
We think these developments merely affirm that cryptocurrencies like Solana will carry on accelerating forward regardless of the obstacles that come. We believe this trend is possible because of various investors' growing support and enthusiasm around these digital assets.