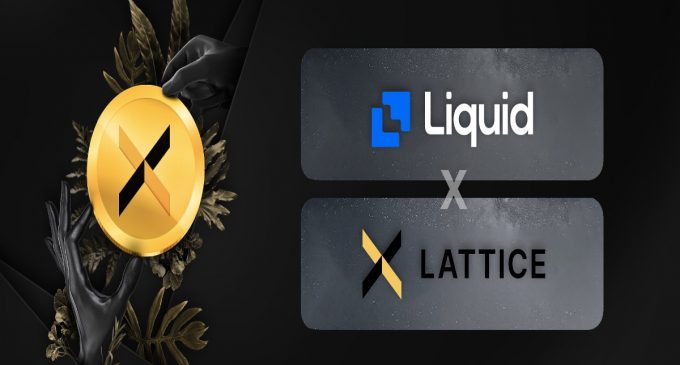 Lattice Exchange is riding on the decentralized finance or DeFi bandwagon with the launch of its new trading platform. The latest industry figures indicate that the DeFi category is worth US$113.7 billion in combined market capitalization, and the automated market maker for the DeFi market sees these numbers as promising.
We find ourselves on the same page as Lattice Exchange. We also believe the cryptocurrency business, including the decentralized finance sector, will carry on thriving despite today's trading environment being adversely impacted by various externalities.
According to the report posted online by Cointelegraph, a portal delivering the latest news in the cryptocurrency industry, Lattice Exchange introduced the Lattice Launchpad this week. This new trading platform offers advantages for virtual currency investors and entrepreneurs.
With Lattice Launchpad, cryptocurrency investors can get an early glimpse into up-and-coming virtual currency projects. Additionally, the new trading platform allows users to take part in the governance of early-stage or newly listed cryptocurrencies more seamlessly.
Lattice Launchpad also enables holders of Lattice Exchange's native cryptocurrency LTX to participate in private sales by staking the virtual asset. All cryptocurrency projects in the new trading platform are funded via stablecoins USD Coin and Tether or Ethereum's native token Ether.
Meanwhile, blockchain technology entrepreneurs can benefit from Lattice Exchange's newly launched trading platform as the latter serves as a one-stop-shop for cryptocurrency entrepreneurs in getting their projects recognized by the community. Lattice Launchpad aims to permit these business people to list their tokens and functions as a venue for finding undiscovered virtual currencies.
Besides announcing its new trading platform, Lattice Exchange also made known to the cryptocurrency trading public that it would soon migrate to Constellation's Hypergraph Network. The latter reportedly provides higher scalability potential and lower charges.
Lattice Exchange mentioned that token projects building on other networks could still take part in Lattice Launchpad. We think Lattice Exchange is a highly responsive group.
We observed that it is mindful that DeFi protocols are some of the most heavily financed projects in the virtual currency industry, partly because of their explosive growth potential. With this reality in mind, we find Lattice Exchange significantly responding to the trend of cryptocurrency investors always on the hunt for the next low-capitalization gem.
These market participants are also always looking for undiscovered cryptocurrencies, and Lattice Exchange is helping them. Moreover, we find Lattice Exchange's latest initiative quite relevant as we gathered that there are now more than 11,200 cryptocurrencies as tracked by Coinmarketcap.com.
We believe cryptocurrency trading platforms such as Lattice Exchange's Lattice Launchpad could give retail investors more avenues for cryptocurrency project discovery.
Furthermore, we think Lattice Exchange's latest move is relevant because several leading DeFi projects have already generated substantial returns for their early investors. With these insights, we believe Lattice Exchange will have more supporters and continue to succeed with its current and future initiatives.