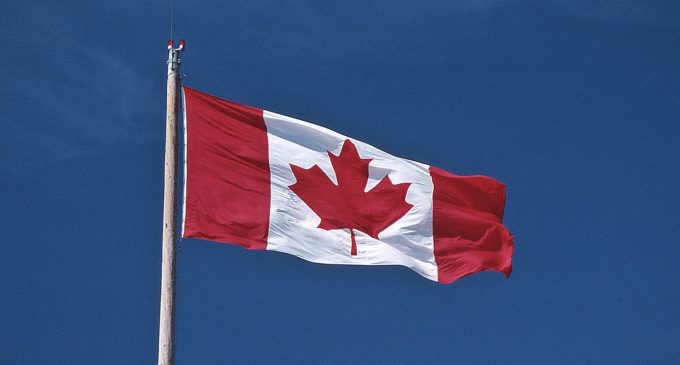 Ripple has opened its first-ever bureau in Canada. This financial technology company confirmed this development through an official proclamation posted on its official portal yesterday, Wednesday, June 22.
Furthermore, Ripple cited that it intends to carry on with its hiring spree of information technology professionals, including blockchain software engineers. We are pleased to learn about Ripple's expansion to countries like Canada despite the present cryptocurrency market meltdown.
We believe our readers will also feel glad to read this update about the blockchain firm. Thus, we are sharing it on our website.
Based on the report posted online by U.Today, a portal delivering the latest news, viewpoints, interviews, and analysis about cryptocurrencies and blockchain technology, Ripple's first office in Toronto, Canada, supports the company's continued growth in North America and beyond.
This facility will function as Ripple's important engineering center. Toronto Mayor John Tory remarked that Ripple would be the ideal fit for his city and praised the blockchain technology company's ingenious technology.
Last year, Ripple opened bureaus in Dubai, United Arab Emirates and Miami, Florida in the United States.
Furthermore, this financial technology establishment had already partnered with several Canadian universities before opening its Toronto-based facility as a component of its University Blockchain Research Initiative or UBRI program.
Brad Garlinghouse relayed that Toronto has substantial talented human resources. Ripple's chief executive officer cited that with this reality, his firm would continue recruiting staff in Canada's most populous city.
Garlinghouse believes virtual currency is among the most exciting industries to work in. He cited that it is unsurprising that talented workers leave traditional finance and technology incumbents to enter the crypto-asset space.
Ripple's CEO also mentioned that his company is sitting on a considerable cash balance that allows it to weather the present cryptocurrency market crisis.
Ripple intends to first hire 50 engineers in Toronto. Its objective is to grow to hundreds of blockchain software engineers, including data scientists, applied machine learning scientists, and product managers, per the announcement posted on the company website.
We want to congratulate Mr. Brad Garlinghouse and the entire Ripple team for their successful expansion in Canada, starting in the city of Toronto. We think this positive development at Ripple is a milestone occasion for this cryptocurrency company and the entire virtual currency realm.
After all, at this time, a broad-based market selloff in virtual assets has hit the crypto-asset industry hard.
We can recall that the cryptocurrency market has nosedived almost two-thirds since peaking last November 2021 at approximately US$2.9 trillion to roughly US$913.6 billion, according to recent data from Coinmarketcap.
Various market troubles beset the cryptocurrency sector, including the problematic macro environment, the recent withdrawal suspension at virtual currency lender Celsius Network, and stablecoin TerraUSD's collapse.
Moreover, retrenchments are widespread, with Coinbase Global confirming slashing 18 percent of its workforce or 1,100 jobs, thereby dramatically reducing its staff. Rival exchanges BlockFi and Crypto.com have also cut hundreds of jobs.
We think Ripple is a saving grace to cryptocurrency enthusiasts and professionals. After all, Mr. Garlinghouse confirmed that they are injecting employment opportunities through Ripple's continued scale and investment and expanding their presence worldwide, the latest of which is in Toronto, Canada.