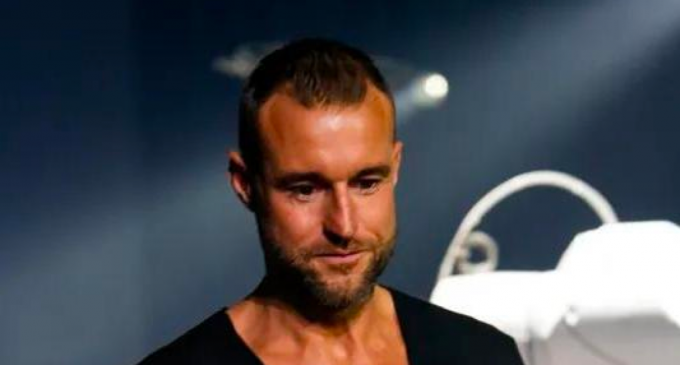 Philipp Plein is a fashion designer from Germany who is behind the Philipp Plein International Group. His company confirmed that they are accepting payments in 15 different virtual currencies.
We feel quite interested to learn about this fashion update related to cryptocurrencies. We think it is worth sharing with our readers because it demonstrates how cryptocurrencies are getting well-received and adopted in various sectors, and in this report, it is in the fashion business.
According to the report posted online by Drapers, an online source for the latest news in the fashion industry, Philipp Plein International Group consists of German luxury brand Philipp Plein and its fashion subsidiaries Billionaire and Plein Sport.
The report also cited that the fashion firm founded in 1998 in Munich, Germany, has become the world's first-ever business organization to honor payments made by customers using 15 different cryptocurrencies, including Ether and Bitcoin. Philipp Plein has collaborated with Coinify.
This cryptocurrency payments platform is a property of Voyager Digital, a New York-based cryptocurrency trading application provider and cryptocurrency brokerage company. At the time of writing, customers of Philipp Plein in many of this fashion group's e-commerce platform and brick-and-mortar retail stores worldwide can already pay for their purchases using cryptocurrency.
Philipp Plein's acceptance of 15 kinds of cryptocurrencies as payments is a component of a bigger trend in the fashion business towards virtual currency adoption. Historical brands like Burberry are releasing collectible non-fungible tokens, while the luxury brand conglomerate LVMH Moët Hennessy Louis Vuitton or LVMH is piloting blockchain technology-based authentication services.
Meanwhile, Swiss luxury watchmakers Franck Muller and Hublot are among the few beauty and luxury brands accepting cryptocurrency as payment. Philipp Plein International Group's eponymous founder remarked that he believes cryptocurrencies are the future.
Plein also relayed that he and his team had made a major commitment in resources and time and performed all essential system modifications to adopt virtual currency, which he referred to as a new kind of exchange mode.
Plein cited that he feels very pleased to be able to offer cryptocurrencies as an additional payment tool for their clients and the flexibility associated with these virtual assets. We want to congratulate Mr. Plein on the important breakthrough in his company.
We feel wowed that Philipp Plein International Group's acceptance of 15 cryptocurrencies as a payment mode is a "first" in the fashion sector, making the firm relevant and astute in its latest move. As the financial world is tremendously moving towards digitalization, we also think the number of customers of Mr. Plein's companies will increase.
We believe these clients are the digitally savvy consumers who are both fashionistas and cryptocurrency aficionados. With this conviction, we think Philipp Plein International Group's management has certainly made the correct decision which the company and its stakeholders will significantly benefit from in the long haul.