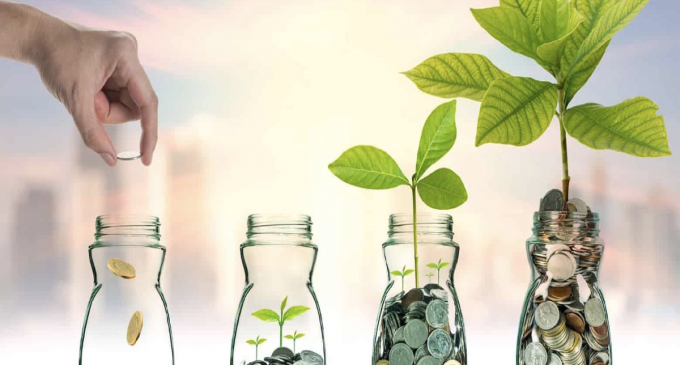 Nano and Chia are two lesser-known cryptocurrencies that have gained the attention of environmentally conscious virtual currency investors. These two crypto-assets are helpful to the environment as they facilitate the reduction of power consumption.
The latter is the target of the ever-evolving virtual currency market responding to the cryptocurrency mining problem of air pollution and environmental degradation. We believe our readers who agree that cryptocurrency investing and trading should be environmentally friendly will appreciate this latest news article.
We want to share this pertinent report with them. In this way, we believe they will obtain useful insights about cryptocurrencies paving the way to a greener and healthier global environment and not merely focused on profit-making.
According to the news update posted online by Indian news outlet Times of India, Nano and Chia are among the eco-friendly virtual currencies environment-conscious investors have as favorable choices. Nano ranks 130th in the cryptocurrencies list with a market capitalization of US$576.4 million at the time of writing, per CoinGecko.com.
This greener option than Bitcoin trades at exactly US$4.31 as of Wednesday, September 22, 2021. The eco-friendly Nano features the Open Representative Voting (ORV) consensus mechanism in which users vote on every transaction.
Furthermore, transactions get processed asynchronously and individually in the ORV mechanism. Hence, full settlement and irreversible transactions get completed in less than one second.
With Nano, the ORV mechanism supplants cryptocurrency mining. Plus, this feature comes with easier captcha puzzles to earn the Nano tokens.
The block-lattice ledger design of the Nano virtual asset permits just the account owners to sign blocks into their account chains. Meanwhile, Chia is another cryptocurrency that claims to be a greener substitute to Bitcoin.
At the time of writing, Chia or XCH trades at exactly US$200.22, according to CoinGecko.com. It ranks 167th in the cryptocurrencies list, with a market capitalization of about US$360 million.
Chia employs a one-of-a-kind "proof of pace and time consensus" model. This feature makes this virtual asset less energy-intensive.
The new consensus model relies on the verifiable delay function or VDF. This mechanism is easy to use, slow and takes time to compute.
Additionally, Chia's "proof of pace and time consensus" model aid in designing less power-consuming mining farms and resource-efficient blockchains. Chia miners mining on this cryptocurrency's blockchain require some unused hard drive space to make plots.
The latter then use energy-efficient resources of drive space over the subsequent years to participate in the consensus process verifying new blocks of the Chia blockchain. Chia's consensus model ensures a lower power consumption rate of 0.023 kilowatt-hours.
We think Nano and Chia can help in decreasing the cryptocurrency industry's carbon footprint. With the energy-saving attributes of Nano and Chia, we believe these eco-friendly cryptocurrencies can resolve the air pollution and environmental degradation issues cryptocurrency mining can cause.
After all, we understand that both crypto-assets do not consume colossal amounts of power. Plus, we gathered that Nano and Chia are both environment and user-friendly.
Thus, we highly recommend new and seasoned virtual currency investors to try Nano and Chia. We think choosing these virtual assets can assist in saving the Earth from the environmental concerns caused by conventional cryptocurrency mining involving high-powered computers and electricity non-renewable resources generate.