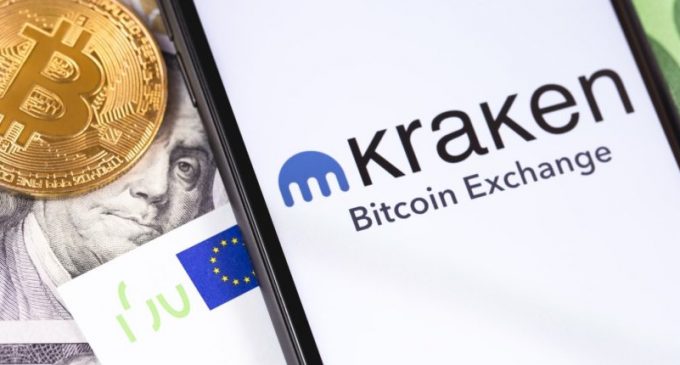 The popular exchange platform Kraken is currently in the spotlight after managing to raise almost €12 million in funds via the BnkToTheFuture fundraising platform. For those of you that don't already know, it is a global online investment platform that allows qualifying investors to invest in financial innovation including FinTech companies, funds, and other new alternative financial products.
Although one of the most important exchange platforms from the crypto space, Kraken did not raise funds through a traditional ICO, as the industry continues to be in structural decline and companies struggle to raise funds that way.
Investors believe in Kraken
Advertising itself as the only regulated spot and futures crypto exchange, with over $85 billion in trading volume for 2018, the exchange managed to raise the above-mentioned funds from 2263 investors. Kraken is clearly showing that it wants to extend its dominance, following several important acquisitions.
Among the top ones, CryptoWatch is a US-based leading market data and multi-exchange trading platform, while Crypto Facilities is a London-based leading platform for derivatives and futures trading, along with the top crypto indices business that includes the reference rate for the CME Group's BTC futures contract.
We've covered the acquisition of Crypto Facilities back in February, since it was an important move from Kraken, showing the Exchange's intent to extend its dominance in the European market.
Why not an IEO?
Despite its popularity, Kraken chose a platform specialized in fundraising for alternative FinTech companies, even though most of the other major exchanges had already ventured into the IEO field. Probably due to regulatory concerns, Kraken wanted to get funding from accredited investors and in the near future, it will be interesting to watch whether its services will see meaningful improvements.
At the present time, the exchange is on the 30th place by daily adjusted volume, with over $555 million worth of cryptocurrencies exchanged on a daily basis, according to the industry website coinmarketcap.com.
With 74 cryptocurrency pairs and a promise to add more in the future + funding in 5 different fiat currencies (USD, EUR, CAD, JPY, GBP) Kraken seems set to remain a leading figure in the industry.
Its ascendency could be supported by the current surge in cryptocurrency prices, with Bitcoin back above the $12,000 area and Ether above $300. Interest in digital tokens is again at alarming levels, which means no matter the future direction, we'll continue to have volatility in the market, and that's something benefiting all exchange platforms.