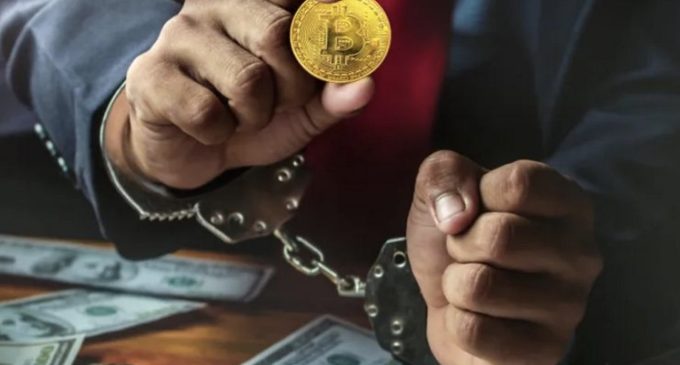 The Financial Monitoring Agency of the Republic of Kazakhstan disclosed that influential people in the Central Asian territory are found to be responsible for running cryptocurrency racketeering gangs.
This financial regulator cited that the latter's operations are sophisticated, indicating that they do not work completely independently and that they have powerful backers.
We are interested to read this latest cryptocurrency-related report about cryptocurrency racketeering gangs in Kazakhstan.
We find it controversial, and we believe our readers will also be interested in discovering this update, so we are sharing it with them via our portal.
According to the Wednesday, August 3, 2022 report posted online by Eurasianet, an online news outlet for economics, social trends, and politics in Russia, the Caucasus, and the post-Soviet republics of Central Asia, the Financial Monitoring Agency of the Republic of Kazakhstan made a disclosure in the past few months.
This bureau cited that plenty of the leading cryptocurrency mining operations in Kazakhstan are ultimately owned by powerful businesspeople, high-ranking officials, and even relatives of the former president Nursultan Nazarbayev.
Additionally, last March, the Financial Monitoring Agency of the Republic of Kazakhstan reported that over 100 illegal cryptocurrency mining farms were discovered and shut down after a nationwide sweep.
This financial watchdog cited in a statement that the companies affiliated with prominent entrepreneurs are among the virtual currency mining firms that have ceased their activities.
These well-known business people are Central Asian Electricity Corporation chairman Alexander Klebanov and Nazarbayev's brother Bolat Nazarbayev.
The Financial Monitoring Agency of the Republic of Kazakhstan's statement comes following the Kazakhstan police's recent arrest of a cryptocurrency racketeering gang.
This organized crime group is suspected of utilizing blackmail and threats to pressure information technology specialists into running underground virtual currency mining farms.
In a statement last Monday, August 1, 2022, Kazakhstan's Ministry of Internal Affairs relayed that 23 individuals are in detention.
These arrested people comprise criminally-oriented persons with a background in extortion and debt-collecting and former convicts.
Moreover, the statement by Kazakhstan's Ministry of Internal Affairs said the cryptocurrency racketeering gang raked in profits worth roughly US$300,000 to US$500,000 monthly via their cryptocurrency mining activities.
The Kazakhstan police identified one of the detainees as an army serviceman found in possession of ammunition, a Kalashnikov assault rifle, and pistols.
They remarked these firearms were merely a fraction of the weaponry discovered in the cryptocurrency racketeering gang's possession.
We feel shocked by this news about Kazakh cryptocurrency racketeering gangs being operated by Kazakhstan's powerful and wealthy people.
We understand that these influential people are also responsible for the operations of unlawful virtual currency mining farms.
We support the Kazakh authorities' continuous operations involving the detection and closure of illegal cryptocurrency mining farms. We also hope that the cryptocurrency racketeering gangs will be brought to justice soon.
We think these positive activities can help decrease criminality incidences in Kazakhstan and ensure a peaceful and orderly society.