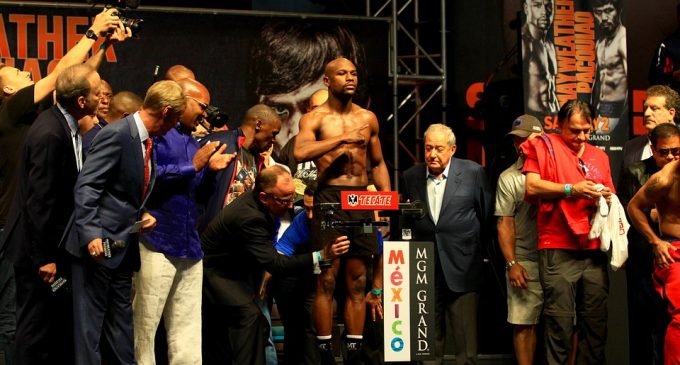 A phenomenon that became popular especially in 2017 had been ICOs using celebrities to endorse their projects. Right now we are in a period when ICOs continue to grow despite bubble fears, but still, some question marks remain. In this article, we will discuss about some of the most famous ICO endorsement and how you should treat them.
Top ICO endorsements
We begin with the famous actor Jamie Foxx, which had been seen promoting a crypto exchange ICO on his Twitter account. Cobinhood – the project endorsed by Jamie Foxx, managed to raise 17, 840 ethers, which is quite an impressive amount.
After finishing his boxing career, Floyd Mayweather had been seen as well promoting an ICO last year in September. On his Instagram account, Floyd had been promoting an ICO called Centra- a crypto credit card startup.
Paris Hilton – a celebrity heiress and reality TV star, had been announcing on her Twitter account the willingness to invest in an ICO. Called Lydian, the project aimed to create a blockchain for reducing ad fraud and to maximize the effectiveness of ad marketing expenditures, as CoinDesk had been reporting at that time. Interesting to note is the fact that the token price had been 3.5 US dollars at the ICO and at the time of writing (July 10th, 2018) the price is 2 cents, meaning that all people who invested in the ICO lost almost all their money.
What the SEC has to say about endorsements?
The US Securities and Exchange Commission had issued warnings to ICO investors about celebrity-endorsed ICOs since July 2017. According to the agency:
"Celebrities and others are using social media networks to encourage the public to purchase stocks and other investments. These endorsements may be unlawful if they do not disclose the nature, source, and amount of any compensation paid, directly or indirectly, by the company in exchange for the endorsement."
Simply put, the SEC believes that these endorsements might be illegal. Because of that, any ICO investor should not be influenced by these marketing campaigns and instead of that, they should focus on those things that make a successful ICO.
Just because a celebrity endorses a project, that does not give legitimacy and it does not guarantee the success of the project. Any person wanting to invest in blockchain-based startups should be careful when it comes to these situations, in order to avoid being trapped in a project that will turn out to be a failure.