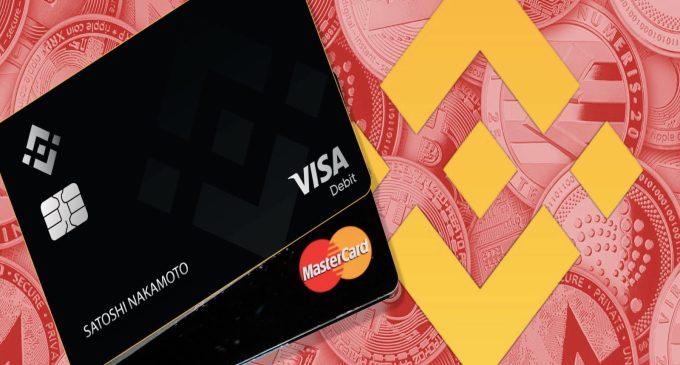 Financial technology executive Kris Hansen offered insights about the hazards of easily purchasing cryptocurrencies with bank cards like credit and debit cards.
His perspective comes as many cryptocurrency exchanges today allow the effortless buying of crypto-assets with digital devices and bank cards.
Our mission is to help our followers invest in cryptocurrencies with ease and utmost security. We believe this latest virtual currency-related update can aid them in achieving these investment ideals, so we are sharing it on our portal.
Hansen is the chief technology officer and co-founder of Synctera, a financial technology startup connecting application builders with financial institutions.
He affirmed that cryptocurrency exchanges' addition of debit and credit cards as payment options makes it more convenient for consumers to buy virtual assets with familiar techniques.
According to the report posted online by business, markets, and finance news outlet CNBC, Hansen added that the capability to avail of virtual currency from a checking account makes it easier for users to fit crypto-assets into their overall financial existences.
Nonetheless, the Synctera executive pointed out that it is significant for cryptocurrency investors to conduct research before purchasing units of virtual assets with their credit or debit cards.
He confirmed that many unfortunate financial losses have transpired, which are related to fraudsters posing as cryptocurrency exchange representatives and making off with their unwitting victims' money.
Hansen cautioned cryptocurrency investors that, although it is now more effortless to buy cryptocurrencies using borrowed funds via credit card, this situation could get them into financial troubles later on.
Since using bank cards to easily buy cryptocurrencies is hazardous, the financial technology executive advised investors to still be careful.
We appreciate Mr. Kris Hansen's advice to consumers. We have also observed that buying cryptocurrencies with a credit or debit card is easier than ever for consumers these days.
This trend may be a welcome event to some investors. For instance, Crypto.com permits its 50 million clients to buy crypto-assets on its application using a debit or credit card linked to Google Pay.
A recent press release by the Singapore-based cryptocurrency exchange platform affirmed that Android users would be able to choose from more than 250 cryptocurrencies to avail of using their virtual cryptocurrency wallets, smart tablets, or smartphones.
We agree with Mr. Hansen when he said that great risks are involved with all things cryptocurrency.
Our followers, who are cryptocurrency investors and enthusiasts, should remember that crypto-assets are subject to unpredictable fluctuations in trading price and value.
Despite the ease, we also want to remind them that virtual assets are not something to purchase on impulse.
Hence, we highly recommend potential investors conduct their due diligence before buying any cryptocurrency.