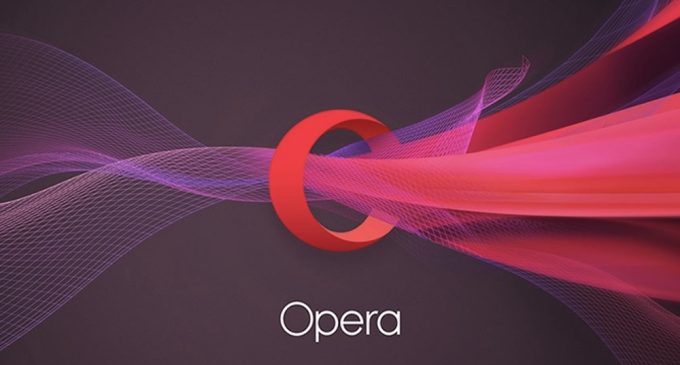 Opera's new Crypto Browser Project is a Web3 browser unveiled by the Norwegian multinational technology company this week. This latest financial technology innovation provides users with frictionless and direct access to Web3 services.
Web3 is a notion for a new iteration of the Internet based on blockchains and incorporates ideas like token-based economics and decentralization, per a December 2021 Bloomberg report.
We are thrilled to read this news about Opera's new Crypto Browser Project. We found Web3 as the newest buzzword in the finance and technology field, and we believe our readers will stay properly updated in the financial technology sphere by learning about this report.
Based on the news posted online by TechRadar, an online source delivering the latest technology reports and reviews focused on gadgets, home entertainment systems, and computing, Opera's new Crypto Browser Project is dedicated to cryptocurrency.
It is a new browser in addition to the fintech and web browser development firm's existing one. Jorgen Arnesen described Opera's new Crypto Browser Project as an initiative aimed at giving users a simplified Web3 experience.
Opera's Executive Vice President of mobile elaborated in a press release that his company designed the new Crypto Browser Project as a response to the growing interest in Web3. Arnesen pointed out that none of today's existing Internet browsing services are made to deliver a secure and seamless user experience in the decentralized web.
He remarked that Opera's new Crypto Browser Project guarantees computer users a faster, more straightforward, and more private Web3 experience. Opera's Executive Vice President of mobile added that their new offering simplifies a Web3 user experience that is typically puzzling for mainstream users.
Arnesen stated that Opera believes Web3 has to be effortless to utilize for the decentralized Internet to reach its full potential. We are delighted and excited to learn about Opera's new Crypto Browser Project. 
We think this Web3 browser will be very useful for today's Internet and virtual currency users and enthusiasts. Besides the Web3 advantages, we gathered that Opera's new browser is equipped with "Crypto Corner."
This data and news aggregator delivers important details, like cryptocurrency updates, crypto-asset prices, gas charges, events, podcasts, and airdrops. Additionally, we learned that Opera's new Crypto Browser Project based around virtual currency would give users an easier method of browsing decentralized applications, metaverse platforms, and games.
For more privacy and security, we discovered that the crypto-focused browser would comprise a no-long Virtual Private Network or VPN just like the existing Opera browser and a native advertisement and tracker blocker.
We want to congratulate Opera for its new offering, which is now in beta on Windows, Android, and Mac. We think Opera's new Crypto Browser Project will be very helpful for today's cryptocurrency enthusiasts as it provides simplified Web3 encounters and more seamless, private, and secure cross-platform experiences that today's demanding and discerning users are seeking.