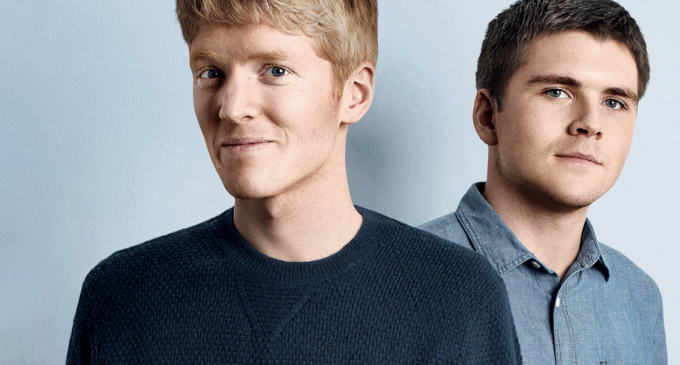 John Collison confirmed that Stripe is not ruling out the honoring of virtual currency as a payment mode in the future. This co-founder and president of the financial services and software as a service or SaaS company gave his views on this matter three years following his firm's termination of Bitcoin support. 
This latest cryptocurrency-related update is about Stripe welcoming the potential adoption of virtual currencies like Bitcoin as a payment mode for its services again in the near future. 
We believe this online payments service provider dual-headquartered in Dublin, Ireland, and San Francisco, California in the United States, is realizing these virtual assets' increasing relevance as a payment mode in today's evolving business and finance scenes.
According to the report posted online by real-time financial market and business news source CNBC, Collison spoke at a CNBC-moderated panel at the Fintech Abu Dhabi 2021 festival last Tuesday, November 23.
He said that crypto-assets clearly mean many different things to plenty of diverse people. The Stripe executive pointed out that there are some aspects to virtual currency that are not that relevant to his company's undertakings, such as its use as a speculative investment.
Nevertheless, Collison remarked that there had been plenty of developments lately intending to improve crypto-assets. These enhancements consist of these cryptocurrencies' acceptable cost as a payment method and their scalability.
Collison pointed out that they at Stripe are not beginning to accept cryptocurrency as a payment mode yet. Nonetheless, he said it is possible that they would when asked whether his company would commence cryptocurrency payments acceptance again.
The Irish billionaire entrepreneur relayed that several innovations are emerging in virtual assets that have potential. Among them are the "Layer 2" systems, like Bitcoin's Lightning Network targeting to accelerate the speed of transactions and process them at a lower cost.
Another of these developments in the cryptocurrency scene Collison mentioned is Solana, which is a competitor to Ethereum, the world's second-biggest cryptocurrency by market capitalization at the time of writing. In 2018, Stripe concluded its support for Bitcoin payments.
This financial technology firm founded in 2009 that has fast become the largest privately-held fintech company in the United States was concerned about Bitcoin's notoriously volatile trading price swings. Stripe, which processes payments for the likes of Amazon, Uber, and Google, also cited the flagship cryptocurrency's lack of efficiency in making daily transactions. 
We think this report about Stripe being open to accepting cryptocurrencies as payments once more is encouraging news. We believe Mr. Collison has witnessed the heightened acceptance of cryptocurrencies as modes of payment in various industries worldwide nowadays.
We want to emphasize that the world is moving towards utilizing digital currencies and away from conventional payment modes. 
Therefore, we think Mr. Collison and his company have realized that Stripe can boost its relevance and business operations by reconsidering the honoring of virtual currency payments in the near future and not turning their backs completely on this option.