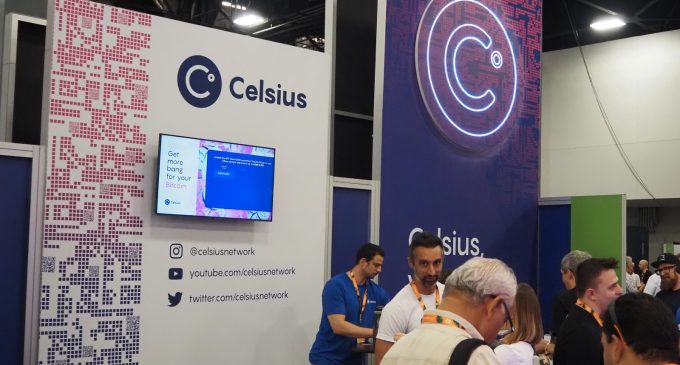 The Celsius cryptocurrency is among the many virtual assets that have slumped in trading price amid the present cryptocurrency market crash.
This token's trading price drop happened following the cryptocurrency lender Celsius blocked its customers' activity of pulling funds from its platform yesterday, Monday, June 13.
We want to keep our followers updated regarding the latest news about Celsius and its virtual token. We believe sharing this report with them will aid considerably, especially if they are clients of the virtual currency lending platform.
According to the news posted online by Australian newspaper The Sydney Morning Herald, the cryptocurrency token of Celsius had its trading price down by approximately 25 percent by 5 AM Australian Eastern Standard Time or AEST today, Tuesday, June 14.
This event makes the crypto-asset worth roughly US$0.33. However, the Celsius token had nosedived as low as 60 percent.
It was worth over US$7 one year ago. The Celsius token trades at exactly US$0.28 at the time of writing this update, per the trading price information posted on Coinmarketcap.com.
Celsius's statement online yesterday confirmed that the firm abruptly froze customer withdrawals. This United States-based cryptocurrency lending company cited severe market volatility as the grounds for its step.
Celsius informed its 1.8 million clients that its suspension of transfers between accounts, withdrawals, and swaps takes effect immediately.
The administrators of the virtual currency lending platform, which was valued at US$3.25 billion in a capital raise late last year, relayed that they are taking the needed measure for their whole community's benefit.
Moreover, Celsius informed its customers that the step is to stabilize the company's operations and liquidity while it takes steps to safeguard and preserve assets. The company remarked that it had valuable assets and was working to fulfill commitments.
It assured clients that they would carry on accruing "awards" during the asset freeze. Additionally, as the Celsius token plummeted in trading price, the cryptocurrency lender still promised users elsewhere on its official website that they were forever safe and could withdraw or swap their cryptocurrencies at any time, free of fees, despite the latest withdrawal suspension.
Celsius is one of the largest players in the virtual currency market digital yield offerings. It had promised massive returns on investment to clients and offered up to 18 percent annualized interest for deposits of some periods and tokens on its platform.
Celsius also allows users to lend out their virtual tokens as collateral for other cryptocurrency projects. Celsius traders were able to earn yearly yields of as much as 17 percent in return for lending their cryptocurrency tokens.
We acknowledge the Celsius token's decline. We gathered that it is suffering the same fate as Bitcoin and Ethereum.
These two leading cryptocurrencies have been hammered this year, and their trading prices continued to drop overnight on the Celsius news.
Bitcoin's loss this 2022 is roughly 45 percent, while Ethereum is down by approximately 63 percent, according to data from Morningstar.
We recommend our followers, who may be Celsius clients, stay calm and monitor the news for updates.
For new investors intending to be a customer of the cryptocurrency lending firm, we suggest they ensure they are well aware of the virtual currency market's intense volatility to avoid panic.