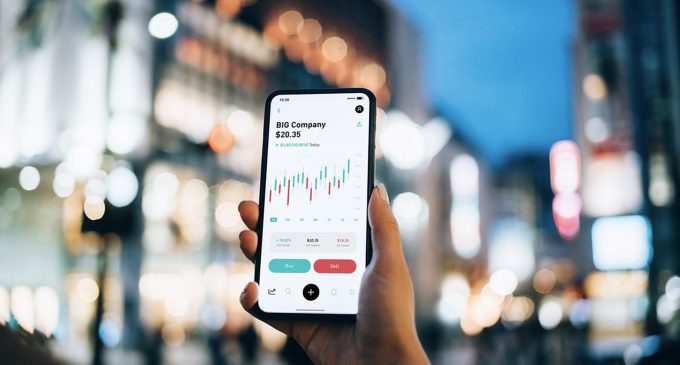 EDX Markets is a new Bitcoin and cryptocurrency exchange. It is backed by big names in Wall Street and the finance industry.
We want to share this new cryptocurrency-related news with our followers about EDX Markets. We think they will discover more worthy investment platform choices by reading this report.
EDX Markets will debut this November, and its official launch is in January 2023, per the update posted on the Internet by business, markets, and finance reports outlet Bloomberg.
Financial behemoths which banded together to form a consortium of venture capital companies, international market makers, and major broker-dealers are behind this new Bitcoin and virtual currency exchange.
These United States-headquartered trading titans and brokerage companies include Fidelity Digital Assets, Charles Schwab, Citadel Securities, Paradigm, Virtu Financial, and Sequoia Capital.
Jamil Nazarali is EDX Markets' chief executive officer. He remarked that they look forward to welcoming more participants to their fledgling Bitcoin and cryptocurrency exchange.
Nazarali said EDX Markets would drive ongoing trading in cryptocurrency, being an important asset class.
He pointed out that his firm will perform this measure by making a virtuous cycle of continually enhanced efficiency and liquidity that market operator Member Exchange or MEMX's cutting-edge technology supports.
Citadel Securities' former global head of business development confirmed that EDX Markets would commence trading a limited number of spot crypto-tokens beginning with a trial period this November.
Being a first-of-its-kind Bitcoin and virtual currency exchange, EDX Markets will function to fulfill the requirements of the world's largest and most sophisticated retail investors and financial institutions.
It will employ scalable cryptocurrency exchange architecture the MEMX purposely built to extend across a wide range of markets.
Moreover, EDX Markets will specifically eliminate significant conflicts of interest that impact existing virtual asset exchanges.
Its management explained that it would perform this step by separating the responsibility for operating the company from the entities trading on it.
EDX Markets' core foundational principles comprise regulatory compliance and customer security.
This new platform for trading cryptocurrencies like Bitcoin and other virtual assets will combine proven technology with the traditional financial markets' best practices. It will ensure more access, security, transparency, and digital assets trading compliance.
We are pleased to learn about EDX Markets' establishment and forthcoming launch. We believe this Wall Street-backed crypto-asset exchange will attract many customers since it promises to deliver traditional finance's best features.
Additionally, we are glad about the EDX Markets' founding with the leading finance industry names behind it. We think this new development is a milestone occasion.
After all, EDX Markets' establishment demonstrates that the conventional finance sector is certainly shifting towards integrating virtual currencies as a component of its operations despite the prevailing regulatory pressures and adverse market conditions.