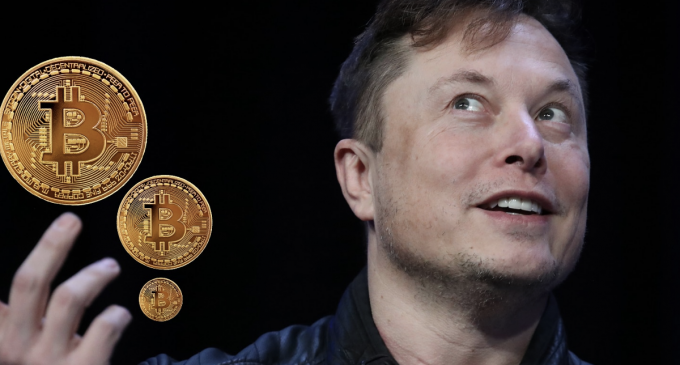 Elon Musk affirmed that his financial success is partially associated with the cryptocurrencies he invested in and support. The Tesla, Incorporated chief executive officer gave his statement at The B Word on Wednesday, July 21.
This week's event tackled how institutions can adopt Bitcoin and raise awareness around areas of the network that require backing. We feel motivated by Mr. Musk's latest statement.
We think he was confirming the advantages cryptocurrency investors can enjoy when they pour their hard-earned investment funds on crypto assets. Musk cited that he is a backer of Bitcoin and the notion of virtual currency in general.
Moreover, he remarked that the only major personal investments he possesses outside his firms, which consist of the electric vehicle and clean energy establishment and SpaceX, are in Bitcoin, Dogecoin, and Ethereum. Musk added that his companies also own the world-famous cryptocurrency launched in 2009 and created by the presumed pseudonymous individual or individuals named Satoshi Nakamoto.
Based on the news posted online by the international news outlet CNN, Tesla's head clarified that he is both a cryptocurrency supporter and investor on Wednesday's event, which was also attended by Ark Invest chief Cathie Wood and Twitter and Square CEO Jack Dorsey. Musk also said that he would like to witness Bitcoin succeed.
He relayed that he loses money if Bitcoin's trading price goes down. Musk mentioned that he might "pump" but that he does not "dump" and definitely does not believe in getting the Bitcoin trading price high and then selling the cryptocurrency afterward.
His saying of "pump and dump" pertains to a kind of securities fraud. This scam involves a person trying to boost an asset's price via misleading, false, or exaggerated statements, also known as the "pump."
Then, this fraudster will usually sell the asset to cash in on the inflated crypto asset trading prices, which is the "dump." This kind of fraudulent scheme is what the US Securities and Exchange Commission monitor and prosecute.
In the cryptocurrency world, Musk is one of the loudest voices. The second richest person in the world as of July 2021, according to Forbes, with a net worth of US$151 billion, often uses his massive Twitter platform to post about various virtual currencies.
The Tesla CEO also causes wild swings in these cryptocurrencies' trading prices, leading some pundits in the digital currency space to question his real intentions. In recent months, several major virtual currencies, including Bitcoin, Ethereum, and Dogecoin, which Musk owns, went on a wild ride in response to his actions and statements at Tesla.
In May, Dogecoin's trading price plummeted following the Tesla CEO's appearance on late-night live variety and TV sketch comedy program "Saturday Night Live," and calling the cryptocurrency that started as a joke "a hustle." Additionally, in that same month, the electric vehicle maker halted accepting Bitcoin as payment.
Bitcoin, which trades at exactly US$32,109.87 at the time of writing per Coinmarketcap.com, had its trading price falling at that time, when Musk reasoned that huge amounts of energy are utilized to mine this cryptocurrency, leading Tesla to stop accepting it as payment. Musk relayed that Tesla is keeping Bitcoin on its books.
He said that his firm would likely begin accepting Bitcoin payments again when around half of the power employed in Bitcoin mining comes from clean sources like wind and solar energy. We appreciate Mr. Musk's words in The B Word held yesterday.
We feel fascinated with his fervent appreciation and faith in his cryptocurrency investments, including in Bitcoin, Dogecoin, and Ethereum, and crypto assets in general. We think Mr. Musk is truly a vanguard and a visionary, not just in automobile and space technology and developments but also in cryptocurrencies.
We will continue to admire his efforts in these diverse industries. Plus, we will carry on monitoring Mr. Musk's significant influence in the cryptocurrency realm.