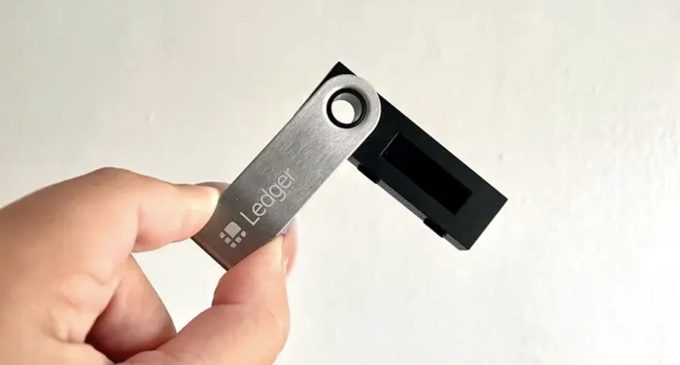 Russian cryptocurrency users have reportedly purchased more hardware cryptocurrency wallets, per Russian-language business daily newspaper Vedomosti. According to experts, this trend is attributable to various factors.
We desire to help our followers remain updated regarding the latest important developments in the virtual currency space.
We believe this report about the increase in hardware cryptocurrency wallet demand in Russia is significant for them to learn about today, so we are posting it on our portal.
Vedomosti reported that market players in Russia confirmed cryptocurrency users in the Eastern European nation had bought more hardware cryptocurrency wallets.
This development involves these consumers seeking to acquire up to eight times more hardware cryptocurrency wallets from March to April 2022 over previous periods, per the report posted online by Nigerian news provider The Paradise News.
Hardware cryptocurrency wallets are for securely storing cryptocurrency, and the eightfold sales rise was recorded to have transpired this spring in Russia.
Ozon noted that this development is amid currency restrictions the central bank Bank of Russia had imposed against the backdrop of Western financial sanctions.
This online marketplace confirmed that these measures had impacted cryptocurrency users. Mikhail Burmistrov elaborated that the surge in hardware cryptocurrency wallet demand is attributable to the outflow of Russian information technology specialists.
Infoline-Analytics's chief executive officer remarked that these virtual currency users purchased cryptocurrencies and hardware cryptocurrency wallets to transfer their savings overseas.
Additionally, the Vedomosti report indicated that the predicaments of Celsius and other cryptocurrency lenders, the recent cryptocurrency market turmoil, and the Terra ecosystem's collapse had resulted in a nearly fivefold rise in the international demand for hardware cryptocurrency wallets by Ledger.
The latter is a service provider selling hardware cryptocurrency wallets resembling a USB stick. Ledger and fellow brand Tangem, whose products take a bank card's space, have been the most popular offerings on the market, based on the Vedomosti report.
Tangem's management affirmed that the considerable increase in demand for its devices since this year's start is partly because they introduced more affordable offerings to the market.
Demand for Tangem hardware cryptocurrency wallets at retailer M.video-Eldorado peaked last March when the solutions were initially offered. Ozon also acknowledged that the tremendous product variety had contributed to the demand spike.
This online retailer registered a sevenfold increase in the available items last January, and the stock was six times greater last month. We agree that hardware cryptocurrency wallets are important aspects of cryptocurrency ownership.
Hence, we think it is understandable to learn about Russian virtual currency users increasingly buying these solutions.
We understand they need hardware cryptocurrency wallets, similar to other consumers from worldwide, which are integral in crypto-asset trading and investing.