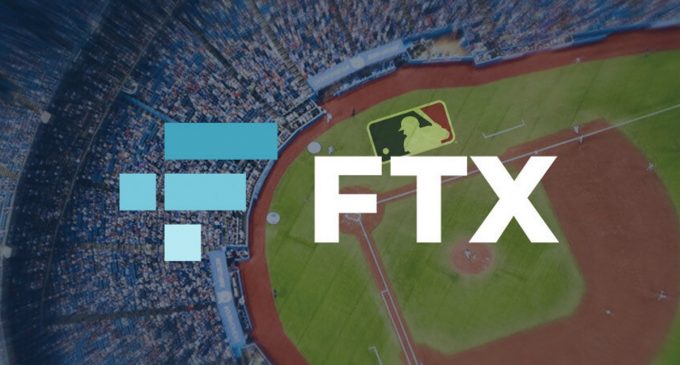 The Major League Baseball (MLB) has inked a new international collaborative agreement with the FTX group. The American professional baseball league and the rising cryptocurrency exchange sealed the long-term partnership a few weeks before the MLB All-Star Game slated next month.
We are delighted for the MLB with its latest alliance with FTX. We believe that this momentous event will increase people's awareness and trust in investing and trading crypto-assets.
Based on the report posted online by cryptocurrency news source OurBitcoinNews, FTX Trading Limited and West Realm Shires Services Incorporated, the operators and administrators of FTX.US and FTX.COM, signed the collaborative agreement with the MLB.
This partnership is reportedly the first-ever deal between the virtual currency exchange and the professional sports league. It also makes FTX the official cryptocurrency exchange brand and sponsor of America's oldest professional baseball organization.
The MLB will benefit from the continued FTX support innovation. Meanwhile, FTX will enjoy the increased brand awareness advantage. FTX.US, in charge of United States-based initiatives, will become the MLB's first umpire uniform patch collaborator.
Therefore, all MLB umpire uniforms will bear the logo patch, "FTX.US." The referees will wear these apparel beginning the MLB All-Star Game on July 13 and presented by Mastercard.
Additionally, they will exhibit the "FTX.US" brand in their uniforms as they will wear them during the postseason, regular season, Spring Training, and Jewel Event matches. The new agreement between the MLB and FTX also gives the latter worldwide marketing rights associated with the professional baseball league's special events, marks, and logos.
Supporters will witness applicable FTX brand promotion around nationally televised MLB competitions, more high-impact baseball media, and social media platforms. In addition, these fans will see the FTX cryptocurrency exchange brand in MLB.TV, MLB.com, and MLB Network.
Noah Garden expressed his excitement as his group embarks on a new collaboration with the FTX team. The MLB chief revenue officer cited that their new partner will offer many advantages to baseball fans because it has fast cultivated itself into a global leader in the ever-evolving digital currency business.
Meanwhile, Sam Bankman-Fried remarked that he feels honored as FTX became the first-ever virtual currency exchange linked with the MLB. FTX's chief executive officer described the professional baseball league as a staple in the tradition and history of America's national pastime.
Bankman-Fried affirmed that the MLB and its global fan base could surely help them achieve their objective of making a positive international impact. We want to congratulate the MLB and FTX on their newly signed collaborative agreement.
We believe that cryptocurrency trading enthusiasts will surge with this latest deal. The MLB is truly a massive and influential sports entity. It has a global reach, and so we think that the FTX will certainly relish many benefits, especially in promoting itself as an up-and-coming cryptocurrency exchange brand.