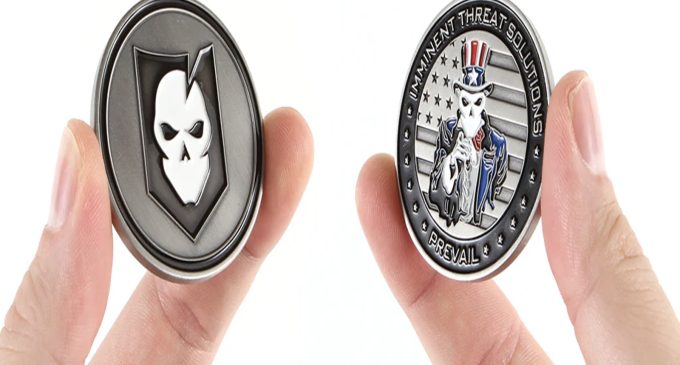 The creators of the Challenge Coin announced their mission to the public. This team affirmed that they want to improve the lives of the United States' military veterans by making an impact with their recently launched cryptocurrency.
After learning about this news regarding the Challenge Coin, we thought it would be significant to share it with our readers because we also have followers who are US military veterans and those who are in active military service.
Hence, we are posting this update about the fledgling virtual asset on our portal. Based on the report posted online by News Talk Florida, an online news source based in the US state of Florida in the United States, Russ Davis is one of the Challenge Coin creators.
For the Challenge Coin, he collaborated with some of the most prominent elite Navy Sea, Air, and Land or SEAL team community members.
Russ remarked that their cryptocurrency project would directly benefit their partners who help US military veterans in their everyday lives.
He also pointed out that their virtual token with the shorthand $HERO will directly benefit their collaborators who want to carry the torch for future generations of US military members.
This virtual currency entrepreneur said they only collaborate with transparent and reputable organizations with an affluent legacy of honorable work.
Davis and his fellow Challenge Coin co-creator Kaj Larsen brainstormed together about the methods to give back to US military personnel for their services, commencing their cryptocurrency dream in May 2021.
Davis desired to know more about the US military and service members' needs. Meanwhile, Larsen wanted to discover more about crypto-assets.
Their collaborative activities led to the Challenge Coin's inception. This fledgling virtual currency's creators believe their brainchild is the solution to the problem of the United States' most dedicated and decorated heroes not being provided with the support they deserve and have earned for sacrificing their lives for the country.
The Challenge Coin is a virtual donation token at its root. It directs four percent of every buy-and-sell transaction to partner establishments like the Navy SEAL Museum, Special Forces Foundation, and Force Blue.
This cryptocurrency equips charities with the resources they require to assist US military veterans. The Challenge Coin's trading price will surge by a US military personnel holding this crypto-asset as an investment, providing it with more value.
Furthermore, two percent of every buy-and-sell transaction of the cryptocurrency gets redistributed among all holders daily as a dividend or reward, which comes in the form of Ethereum. Then, it gets deposited into a different online crypto-asset wallet.
Challenge Coin users can claim their Ethereum rewards at any point or opt to donate their rewards back to the Challenge Coin team, which will utilize them for more charitable giving.
We learned that the Challenge Coin is the first-ever authentic military cryptocurrency. As an innovative virtual donation token, its makers use it as the panacea that fills the gaps in delivering crucial assistance to the United States' heroes.
We also discovered that the Challenge Coin's creators have each angle covered to ensure their cryptocurrency delivers their promise to help and give back to the US military veterans who gave their best for the United States.
We think the Challenge Coin confirms cryptocurrencies' helpfulness and many use-cases. We also want to express our firm support to this cryptocurrency's creators.
We gathered that they had taken thrilling steps to spread the word about the Challenge Coin, and we certainly think their initiative is laudable.