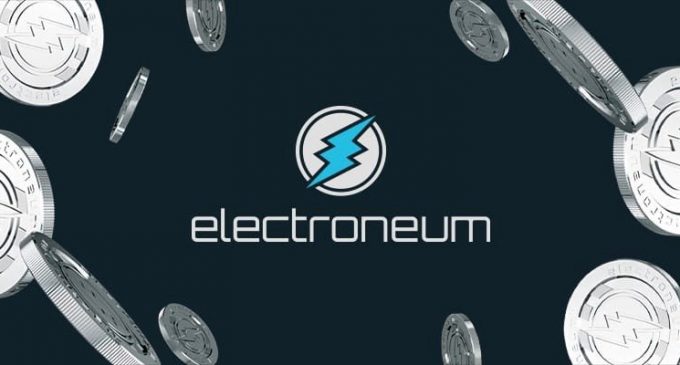 The cryptocurrency market is continuing to expand and thus, new ambitious digital coin projects are flooding the world. We've covered a few of them, like El Petro and Litecoin Cash, to mention just two, but this time we talk to talk about a cryptocurrency launched in late 2017 called Electroneum.
Designed for mass adoption
Electroneum is a cryptocurrency that claims to be secure and private and designed for mass adoption. It was specifically designed for mobile use and it has managed to sign agreements with global mobile networks.
The company that owns the cryptocurrency, Electroneum Ltd is registered in England with number 10845797 and you can find more details about the company on their website. Taking that into consideration is a real company, not a scam and aims to attain a lot of ambitious goals.
Mobile mining
One special feature which the company had included is the mobile mining. You can download their app from Google Play and simulate the process of mining. The app will calculate the power of your mobile and give you the exact amount of coins you will receive if you were to mine for real.
Currently, the price of Electroneum is located around 2,3 US cents, after declining from a high of 22 cents. The market cap is around $150 million and from our point of view, it has a tremendous potential for growth.
Why is that? Simply because the mobile commerce will be the future and the goal of the company is to assure an instant payment system. That means you will be able to buy products and services and make instant payments with the Electroneum system.
Still, the company has a lot of work to do, but the team behind it looks determined to achieve a lot of interesting stuff. We do not want you to take this article as an advice to buy Electroneum, it is simply our personal take on this cryptocurrency and what it is capable of.
You should do your own research and see what other particularities you can find about it and share them with others.