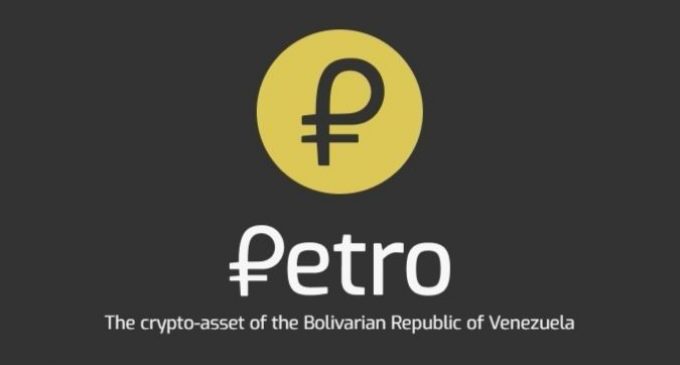 As the latest highlights pointing out, is seems like the Venezuelan government launched its own cryptocurrency, backed by oil on February 21st 2018. Even though there had been critics along the way regarding the reliability of the cryptocurrency, it seems like Nicolas Maduro is determined to go ahead with its plan.
Preliminary sales reached $735 million
As the preliminary figures point out and according to Maduro's statements, around $735 million worth of "El Petro" had already been sold.
"Petro is the future of Venezuela and the world. This cryptocurrency is linked to the future of the economy, production and finances in the region." said the President in a speech in Caracas.
That confirms Petro will be another new cryptocurrency, just like Litecoin Cash. Also according to the President, there are more than 87,000 users across the globe that have already requested the cryptocurrency, including members from Germany, US, France, Saudi Arabia, Brazil, and Cuba.
Partnership with Russia also announced
There is no official news that shows exactly what had been the reason of the meeting, but what we know for sure is that Russian and Venezuelan officials had met a day after the Petro had been launched. It seems like Russia has a special interest in the oil-backed cryptocurrency.
As many of you know, at the current time Venezuela does not have too many good relationships with countries around the world and a partnership with Russia can ensure further collaboration with other countries, as well.
In a period of high uncertainty around cryptocurrencies, the critics involving the Petro cryptocurrency is at high points. Now that people are asking where will Bitcoin go, here comes this oil-backed cryptocurrency that promises what other digital coins did not manage to make.
The leadership in Venezuela is assumed to hope that the oil-backed cryptocurrency will become a viable replacement for their cryptocurrency. The Bolivar lost its value dramatically due to an economic depression that is still in play in Venezuela. The high level of corruption raises concern that any foreign countries will embrace the new cryptocurrency, even if it's linked to an important commodity – oil.