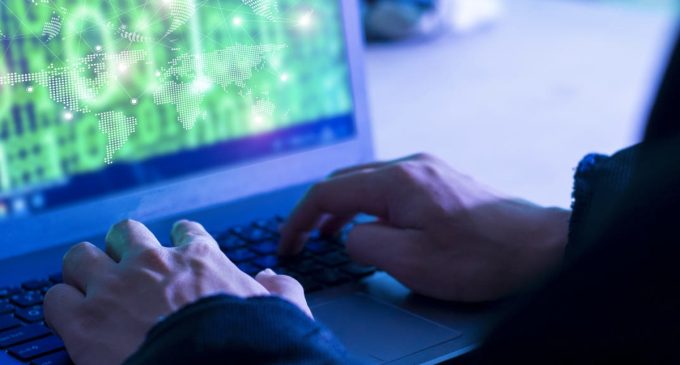 Hackers are cybercriminals that Immunefi points its fingers at as responsible for the increasingly ambitious cryptocurrency heists this year. 
The cybersecurity auditing company affirmed that these virtual currency-related cybercrimes have resulted in billion-dollar losses to investors.
We find this news about the billion-dollar cryptocurrency heists hackers committed this year truly concerning. We believe our followers will benefit from reading this report today as well, keeping them properly informed and vigilant.
According to the news posted online by New York City-based American news outlet CBS News, hackers have already stolen over US$1 billion in cryptocurrencies this 2022. Immunefi confirmed this report, citing that hackers have already snatched more than US$1.2 billion in virtual assets from decentralized finance or DeFi platforms.
This figure the company recorded this year is compared with the US$154-million amount recorded during last year's first quarter. Meanwhile, blockchain analytics firm Chainalysis's data indicated that hackers stole a total of US$162 million in cryptocurrencies from DeFi platforms in the entire of 2020.
Mitchell Amador remarked earlier this month that people should expect hackers' sophisticated attacks to continue to surge as an increasing number of criminal organizations build DeFi-hacking skills in-house.
Moreover, Immunefi's chief executive officer pointed out that cybercriminals' raids have become increasingly profitable for them and costlier to investors as the DeFi sector gets much bigger.
DeFi services are usually built on public blockchains. They let users exchange cryptocurrencies back and forth without needing an established financial institution such as a credit union or a bank. 
Cybersecurity experts relayed that hackers frequently target DeFi platforms with weak security. Based on their report, Chainalysis researchers affirmed that they had also witnessed significant growth in DeFi protocols utilization for laundering illegal money.
The analysts said they witnessed such an illicit practice's scattered examples in 2020, which they cited became more prevalent last year. Chainalysis researchers remarked that DeFi protocols encountered the most growth by far in usage for money laundering at 1,964 percent.
There have, indeed, been many online cryptocurrency robberies lately. Among these attacks are Crypto.com last January, Wormhole in February, and the Ronin Network last month. 
Each of these hacker raids led to multimillion-dollar losses for investors. Additionally, the most recent hacking incident happened last week. 
This attack involved an unknown hacker stealing US$182 million from Beanstalk Farms. Moreover, this cybercrime is the fourth-largest hack on a DeFi service to date. 
Over US$3 million worth of Bored Ape Yacht Club non-fungible tokens or NFTs were taken by another cybercriminal, unlawfully taking these digital assets via hacking into the brand's official Instagram account.
According to a recent Bloomberg News report, the hacker reportedly got three Bored Ape Kennel Club NFTs, four Bored Apes, and six Mutant Apes which they pilfered from the legitimate owners.
We want our readers to pay attention to this update about hackers being responsible for the many recent billion-dollar cryptocurrency heists. We believe these cybercriminals will continue their illegal acts as cryptocurrency adoption surges globally.
We advise our followers to stay safe by keeping the cryptocurrency guidelines in mind, like investing small when they are unsure of a specific cryptocurrency project. 
In this manner, we believe they can safeguard themselves against becoming a statistic, victimized by unscrupulous hackers who are determined to get people's hard-earned investment money and put it in their pockets.