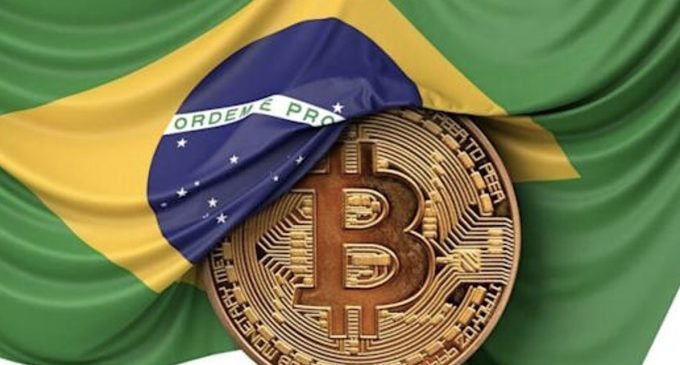 Brazil is among the many countries and destinations today that are becoming more open to the idea of using cryptocurrencies, such as when making payments. This development comes as virtual currency adoption continues to rise worldwide and comes in various forms these days.
We are pleased to learn about Brazil, particularly its government and citizens, gradually embracing virtual currency utilization. We believe our readers will also appreciate reading this report today as they will discover cryptocurrency usage further making headways in another country nowadays.
According to the news posted online by CryptoPotato, an online source for cryptocurrency reports, cryptocurrency trading price analysis, trading, and how-to guides for cryptocurrency experts and beginners, almost half of the people of Brazil support the notion of adopting Bitcoin.
This fact is based on a poll conducted from September 2021, shortly after El Salvador legalized the primary cryptocurrency. Additionally, Brazil has been among the many nations with a more open position in the virtual asset industry.
Last year, this South American nation greenlighted one of the first-ever Bitcoin exchange-traded funds or ETFs. Moreover, the Brazilian Senate is getting ready to vote on a cryptocurrency regulation bill, per the reports that surfaced last month.
In January, Rio de Janeiro's mayor introduced a working group concentrating on accelerating the usage of cryptocurrencies to boost the local economy. 
The notice from the Rio de Janeiro City Hall outlined the establishment of a Municipal Committee for Crypto Investments that will develop regulatory frameworks and mitigate the risks of virtual currency utilization.
Brazil's second-largest city's administrator said that they want to become the first to accept Bitcoin payments for taxes within the country's borders. Rio de Janeiro's leadership announced this plan.
The Brazilian city's residents will be able to pay taxes, or Imposto Sobre a Propriedade Predial e Territorial Urbana in the local language, using digital assets starting 2023. 
According to a note from the Rio de Janeiro City Hall, the Rio de Janeiro municipality intends to collaborate with companies specializing in converting virtual currencies into Brazilian real, which is Brazil's official currency.
Furthermore, the city's residents will have the cryptocurrency funds automatically converted into fiat money once they transfer them.
Finally, Rio de Janeiro's leadership affirmed that the city is also interested in entering the non-fungible token or NFT world. Some suggestions have emerged in making NFTs with images of various tourist attractions. 
After learning about these cryptocurrency-related developments in this South American nation, we think Brazil is making the right move. 
Accepting Bitcoin as a payment mode for taxes and other transactions, engaging with non-fungible tokens, and other crypto-asset-related activities tell us that Brazil is, indeed, welcoming these virtual assets with open arms.
With this response, we believe the business operations in Brazil and its cities like Rio de Janeiro will be in lockstep with the modern financial world. Therefore, we think Brazilians will benefit in the long run financially and in many other ways.