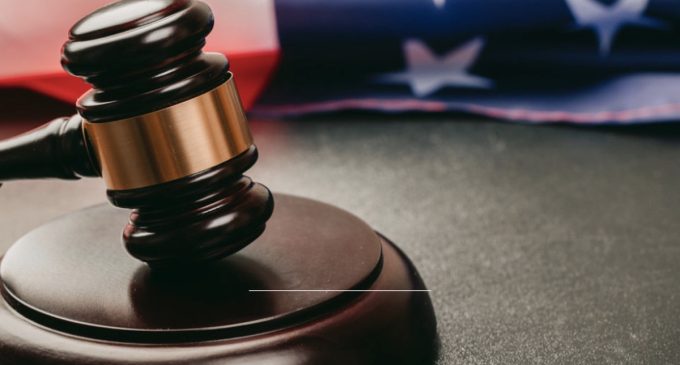 Law enforcement authorities confirmed the arrest of two men in Los Angeles, California, for a US$1-million non-fungible token or NFT rug pull scheme yesterday, Thursday, March 24. In a statement, US Attorney Damian Williams in Manhattan, New York named the suspects.
They are 20-year-old Andre Marcus Quiddaoen Llacuna and 20-year-old Ethan Vinh Nguyen. We are interested in sharing this cryptocurrency-related news with our readers.
We believe this report will enable them to discover how "rug pull" schemes work and how they can avoid becoming a victim of scammers perpetrating these frauds. 
According to the report posted online by international news outlet Reuters, law enforcement authorities charged Llacuna and Nguyen with scamming NFT buyers worth US$1.1 million.
Their case appears to be the first-ever federal criminal case in the United States involving the digital asset class whose popularity exploded last year. 
Williams affirmed that Nguyen and Llacuna face charges of conspiracy to commit money laundering and wire fraud in connection with the million-dollar scam to defraud purchasers of NFTs advertised as "Frosties" and depicted snowman-like characters.
Based on the prosecutors' statement, Nguyen and Llacuna told the Frosties purchasers that they would be eligible for holder rewards, such as early access to a metaverse game and giveaways. However, the two rug pull fraudsters reportedly abandoned their NFT project on or around January 9 this year.
Then, the two accused people transferred US$1.1 million in cryptocurrency proceeds from their scheme to various cryptocurrency wallets under their control. The prosecutors cited that Llacuna and Nguyen had launched the "Frosties" project using aliases.
Additionally, these two rug pull scammers reportedly planned a second NFTs sale called "Embers" before the police arrested them this week. A legal counsel for Nguyen did not immediately return a request for comments.
Moreover, attorney information for Llacuna was not immediately available. We are happy to learn about the latest arrest of two rug pull scammers in Los Angeles, California.
We want to enlighten our readers about the concept of "rug pull." This kind of cryptocurrency crime is a fraud. 
As a type of decentralized finance or DeFi exploit and exit scam, a rug pull fraud happens when a team of fraudulent virtual currency developers creates a new cryptocurrency token.
Then, they pump this virtual asset's trading price and pull much value out of it as possible before abandoning this project as its trading price drops to zero. Rug pull fraudsters eventually disappear with the investors' funds, leaving the latter with a valueless asset.
We hope our readers will always conduct thorough due diligence before investing in cryptocurrencies, non-fungible tokens, and other virtual assets to safeguard themselves against rug pull scammers. 
After all, it is certainly painful to lose one's hard-earned money in an investment scam carefully crafted by scheming con artists.