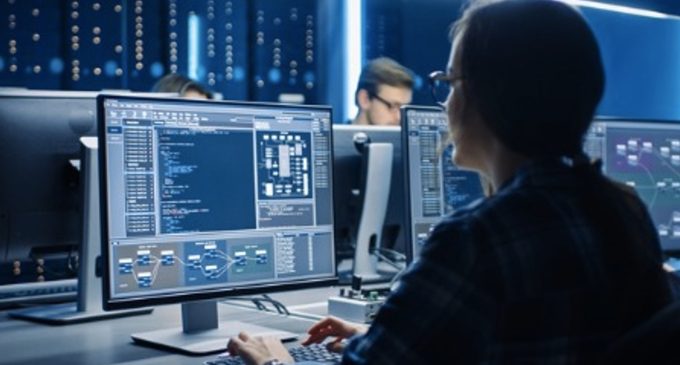 Christopher Hammer is a cybersecurity expert from the United States who recently dispensed some helpful advice to the public to avoid virtual currency scams. He also provided some information about how these frauds operate.
We know that many of our avid followers are interested in cryptocurrency investments but are worried about the rampant virtual currency scams these days.
We are sharing this latest news with them regarding a cybersecurity expert giving guidance on avoiding these crypto-asset frauds to further assist them.
Hammer's advice came as a cryptocurrency scam has swept popular social media platform TikTok lately.
Non-profit, private organization, Better Business Bureau, described this bogus cryptocurrency investment program as involving a scam artist posting a video on the short-form video hosting service featuring a huge cash pile.
The swindler featured in the TikTok presentation claims that he made such an enormous sum of money in merely a few days by investing in cryptocurrency, per the update posted on the Internet by News4JAX, a news outlet based in Jacksonville, Florida, in the United States.
He informs the unwitting public that he can perform a similar investment for the latter. The cryptocurrency fraudster will then ask his victim to send funds via Venmo, Paypal, or Zelle for what he claims as a virtual asset investment.
The prey's money and the swindler disappear once the victim sends his hard-earned funds. Hammer cited that he recommends the public have a specific safety mindset to avoid falling prey to get-rich-fast online scams.
The cybersecurity expert explained that intelligent investors would probably not give money to a random stranger they meet casually down the street.
The latter will usually come up to his potential victim, saying he could double the prey's funds. The stranger will typically ask for an amount as small as US$20 and promise to return US$40 as soon as he comes back.
Furthermore, Hammer explained the online services that claim to be "free," saying that these offerings are never truly free of charge.
The cybersecurity expert remarked that anytime someone offers a victim free service, it is because the latter is a commodity.
He pointed out that providers of alleged free online services sell the public's information, access, likes, and dislikes to advertisers. Online users are the commodity being sold to online marketers.
Hammer said that cryptocurrency investors must understand that everything that appears on social media websites might not be what it seems.
These online services that claim to be free are online games, seemingly harmless social media quizzes, and social media influencers with thousands of online followers peddling products online.
Hammer advised the virtual currency investors that the less information they provide online, the less likely the chance that they will be defrauded.
We want to thank Mr. Christopher Hammer for his smart advice to the public. We recommend our followers, who may be wary cryptocurrency investors, observe this helpful cybersecurity expert's guidance for their safety.