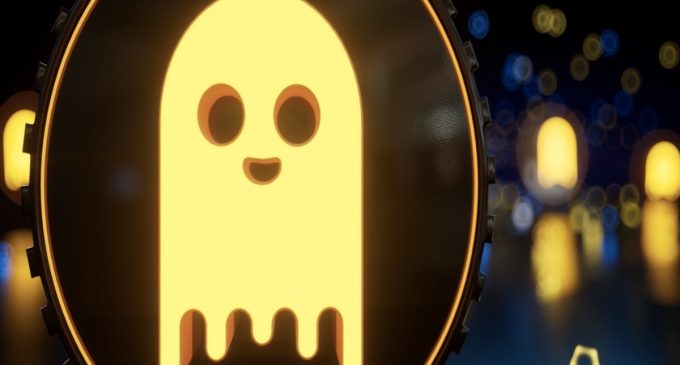 The Motley Fool writer Chris Neiger provided some insights regarding Aave's cryptocurrency. His viewpoints came as the $AAVE token witnessed some gains this week.
We are interested in sharing this article about Aave with our followers. We think it can give them some ideas on which virtual currencies to add to their cryptocurrency investment portfolios.
Based on his article posted online by The Motley Fool, a company providing financial advice and investing insights, Neiger cited that the $AAVE cryptocurrency's trading price soared this week. This boosted facet lets the token's owners reap rewards.
The trading price increase of Aave's token happened in the early morning of Wednesday, April 20, following a declaration that Aave cryptocurrency owners will now be able to provide liquidity on the Avalanche decentralized finance or DeFi platform.
The $AAVE cryptocurrency's trading price rose on the report and is up by 3.9 percent over the past 24 hours late Wednesday. The chief of DeFi at Ava Labs, which is the developer network for Avalanche's platform, revealed on Twitter last Wednesday that Aave's latest version is now available for liquidity mining on the Avalanche blockchain.
In the cryptocurrency world, liquidity mining pertains to the event when a token owner lends coins to a decentralized cryptocurrency network in exchange for rewards.
Being capable of lending units of the Aave token, which has a market capitalization of about US$2.5 billion at the time of writing, for rewards adds more utility to the cryptocurrency though this feature may seem like a small improvement.
Hence, liquidity mining helps increase the $AAVE cryptocurrency's potential value. Neiger affirmed that the Aave token could end up being a good long-term investment.
He recommended the 49th most valuable cryptocurrency right now to crypto-asset owners seeking tokens that can aid in differentiating the coins in their investment portfolios from others.
Nonetheless, the Motley Fool writer cautioned that cryptocurrency prices, including that of the Aave token, can be extremely volatile. Neiger pointed out that Aave's trading value has plummeted 52 percent over the past year, despite this week's notable gains.
We are pleased to discover the latest development regarding the Aave cryptocurrency. We agree that there are so many cryptocurrencies today from which investors can select.
We recommend our followers pour some of their investment funds into the $AAVE token. We suggest investing small.
The Aave cryptocurrency trades at exactly US$177.59 at the time of writing per the virtual currency trading price information posted on Coinmarketcap.com.
We think it can be a good crypto-asset to hold as a part of cryptocurrency owners' investment portfolios. But we want to highlight the fact that the virtual currency market continuously evolves.
Hence, we want to inform our readers that the Aave cryptocurrency is bound to some massive trading price swings ahead, similar to the other virtual assets. They should be prepared to face these challenges relating to investing in the token.