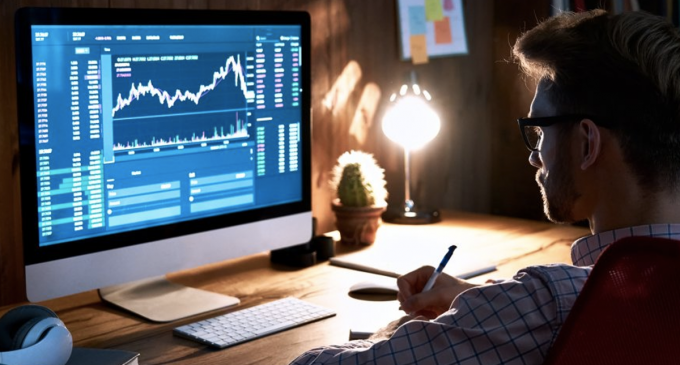 Grey Jabesi is the founder and administrator of The Crypto University. The self-made entrepreneur offered his thoughts about the significance of obtaining cryptocurrency education today.
We find this report about Mr. Jabesi inspiring. We gathered that he is a young cryptocurrency school administrator from Africa eager to lead today's generation in making the right decision of learning about digital currencies and their importance in the long term.
According to the news posted online by media company Face2Face Africa, which focuses on delivering reports and current affairs relating to the African communities based worldwide, Jabesi is a Malawi-born resident of South Africa.
When Jabesi was 19 years old, he encountered Bitcoin for the first time on Reddit. Then, The Crypto University administrator decided to purchase a few units of the world-famous cryptocurrency.
Jabesi said that, at first, he was not focused on his investment. Nevertheless, the South African cryptocurrency education advocate decided to pay attention to his Bitcoins after witnessing the massive potential and growth of the virtual currency.
In 2018, Jabesi opened The Crypto University, which offers enriching courses that center on cryptocurrency and blockchain technology. His online education institute has bureaus in Cape Town and Johannesburg in South Africa.
Moreover, The Crypto University has other course offerings taught by renowned digital currency experts. According to Jabesi, his online university is the "the Harvard of cryptocurrency."
In merely three years, he shared that more than 50,000 learners from around the world signed up for courses at The Crypto University when it launched three years ago. With The Crypto University's rise, Jabesi believes that digital currency is the financial world's future.
Furthermore, the 26-year-old entrepreneur cited that virtual assets are more than merely trading and investing. Jabesi said that cryptocurrencies such as Bitcoin, Ethereum, and Litecoin, would be a commonly used exchange medium in the future and an innate component of people's daily lives.
Additionally, Jabesi affirmed that cryptocurrency is the road to financial freedom because it is not discriminating. He believes that, in the 21st-century knowledge economy, upskilling oneself with relevant training, such as those about digital currencies, could lead to success in such a fast-paced and demanding environment.
However, The Crypto University's founder remarked that many people worldwide have not given virtual assets much thought at this point. Hence, he emphasized the necessity for South Africans and the youth to learn about these crypto-assets.
Jabesi pointed out that, at The Crypto University, it is their objective to hone their learners in adapting and surviving in today's ever-evolving financial world. Since he believes that cryptocurrency is the financial world's future, he encouraged people to learn about it today before it is too late for them to catch up later.
We agree with Mr. Jabesi's perspective about cryptocurrencies. We believe that the world is, indeed, moving away from the widespread usage of conventional financial instruments such as fiat currencies, credit cards, and cheques.
We firmly believe that the world is going towards the eventual widespread utilization of virtual assets, such as Bitcoin. Nevertheless, at this point, the cryptocurrency market is still in its evolution stage, marked by unpredictability.
We encourage our readers, especially cryptocurrency enthusiasts, to sharpen their knowledge about these digital assets. They can achieve this goal by obtaining relevant cryptocurrency education offered by various online institutions like Mr. Jabesi's The Crypto University.