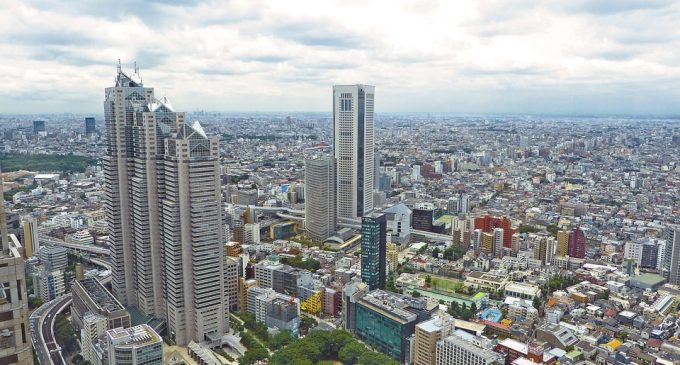 In a period where the attention is on the United States Securities and Exchange Commission, regarding a decision on the first Bitcoin ETF, it looks like Japan might be the first country to take such a move.
According to a recent Bloomberg report, the main financial regulator in Japan – The Financial Services Agency (FSA) is currently exploring the idea of ETFs. After making the decision to leave behind Bitcoin futures or Ether options, Japan returns in the spotlight with potential moves that could revive the investors' appetite for digital assets.
Japan and its inclusive crypto approach
There's no surprise this move comes from one of the biggest markets for cryptocurrencies and also one of the most inclusive when it comes to digital assets. We've seen recently how Japan took the path of self-regulation, allowing private entities to handle some of the regulatory procedures, in an attempt by the state to learn more about the industry from experts.
There's no actual decision regarding crypto ETFs, the FSA is just exploring the idea, according to some anonymous sources. The final decision could materialize in a draft bill which will be submitted by the Democratic Party until the end of March, with a possible implementation date to be in 2020.
Caution when it comes to crypto derivatives
Although the overall market sentiment could be boosted by the appearance of more crypto-related derivatives, there's also a lot of skepticism around the idea, since the market is still in its early phases.
The CBOE Global Markets and the CME Group, both from the US, had already launched Bitcoin futures, but the interest in them is still low, in line with the diminishing demand for actual tokens, being estimated at a cumulated $81 million on both above-mentioned exchanges.
Even though the process of launching new crypto-related derivatives takes longer than expected, ETFs remain a symbol that will give more legitimacy to cryptocurrencies in the eyes of institutional investors, and will also serve as a new stream of investment inflows in the market.
We must also not forget that despite being one of the biggest markets for cryptocurrencies, Japan faced some serious reputation-damaging events, with some of the biggest Bitcoin thefts, and some of the biggest exchange hacks taking place in Japan. Most likely, that is why public authorities had been so interested in regulating and creating an environment where blockchain-based startups can live and investors can be protected against scams and thefts.