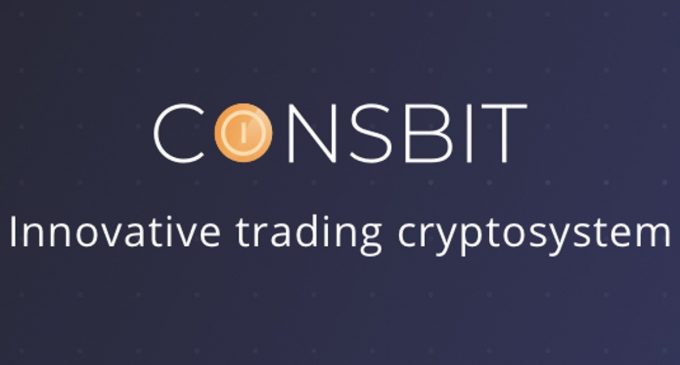 Coinsbit has officially opened Coinsbit India for business last Friday, April 9, 2021. The new cryptocurrency exchange's launch took place with an Airdrop organized to mark the special occasion. We are pleased to learn this news about the opening of Coinsbit India. We believe that this momentous event is the beginning of cryptocurrencies going mainstream and achieving greater acceptance in the South Asian nation.
Coinsbit is a European cryptocurrency trading platform. It is a prize-winning cryptocurrency trading site and is the largest on the continent. Coinsbit launched Coinsbit India with the objective of positioning this brand-new cryptocurrency exchange as a significant component of the South Asian country's cryptocurrency market. In India today, the digital currency market is merely starting to take shape at a serious stage.
Based on the news posted online by IBS Intelligence, a company focused on financial technology research, advisory, and news analysis, Coinsbit India's Airdrop features each user getting rewarded for completing the Know Your Customer or KYC procedure and registering. Moreover, users get $200-worth of CIN Tokens, Coinsbit India's official coin, as rewards. Coinsbit India has planned other incentive programs and a referral bonus.
Furthermore, the new cryptocurrency exchange aims to offer quality services at a high level. Coinsbit India wants to guarantee transparency, credibility, and convenience to its clients. Additionally, the new platform adheres to all of the Indian government's guidelines.
Ravneet Kaur discussed Coinsbit India's potential and announced the CIN Token's release. She remarked that the new exchange looks to become the foremost cryptocurrency trading ground for a market that is merely starting to witness virtual currency's potential.
Moreover, Coinsbit India's chief executive officer affirmed that their group operates in compliance with the Indian government's set guidelines. Kaur relayed that they at Coinsbit India are working hard alongside Coinsbit to revolutionize India's blockchain and cryptocurrency scene. She relayed that they are performing this measure by utilizing ingenious financial products and platforms.
Kaur cited that India is at the forefront of the massive changes the globe has ever seen. Plus, she remarked that Coinsbit India looks to deliver convenience, dependability, and service that any other trading platform could not match. Coinsbit India's CEO said that their team is proud to collaborate with Coinsbit, one of the world's biggest virtual currency exchanges.
Ketan Surana also shared Kaur's happiness with Coinsbit India's grand opening. He pointed out that there is a massive cryptocurrency revolution happening at the moment. Coinsbit India's chief financial officer cited that today is a thrilling time in history for cryptocurrency. He also said that the market is witnessing a never-before-seen surge and that there would never be a better moment to invest in and learn about cryptocurrencies than today.
Surana said that he saw record-breaking figures lately with gigantic hype about non-fungible tokens or NFTs. With this event, he pointed out that there is a massive potential for creators and digital artists. Surana relayed that Coinsbit India would surely become a game-changer.
We want to extend our felicitations to Coinsbit and Coinsbit India's administrators. We believe that Coinsbit India's launch is a significant event supporting India's cryptocurrency enthusiasts. We also think that Coinsbit India and the CIN Token will be a success as digital currencies are currently achieving greater legitimacy and acceptance worldwide.