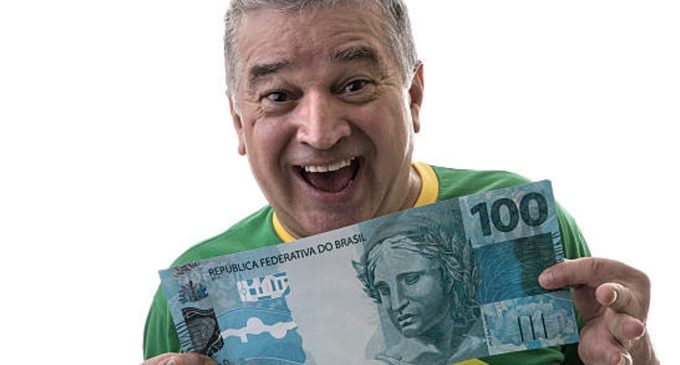 The Brazilian bill on cryptocurrencies has received the Brazilian Senate's approval during a plenary session this week. This development paves the way for cryptocurrencies' official regulation in the world's eleventh-largest economy, per Ceoworld.biz.
We are glad to learn that the Brazilian bill on cryptocurrencies has gotten the green light from the Brazilian Senate. We believe our readers will also find this latest cryptocurrency-related report encouraging, especially if they are cryptocurrency investors and traders from Brazil, and so we would like to share it with them.
According to the update posted online by online stock market news and analysis source The Street, the Brazilian bill on cryptocurrencies requires approval from the Chamber of Deputies before Brazilian President Jair Bolsonaro can officially sign it into law.
Cryptocurrency market analysts see these next events getting completed later this year. In 2015, the Brazilian bill on cryptocurrencies was initially introduced in the Brazilian Senate.
This legislation permits the Brazilian government's executive branch to make rules on crypto-assets. 
A decision is pending regarding the matter of whether or not the Securities and Exchange Commission of Brazil, the Central Bank of Brazil, or a brand-new government body will regulate the cryptocurrency industry.
The Brazilian Senate, or the 81-seat Federal Senate, consists of three representatives from each state and the Federal District that serve eight-year terms. 
In Brazil, senatorial elections happen every four years, alternating between one-third, or 27 representatives, and the remaining two-thirds, or 54 representatives, of the seats. 
Residents of each state of Brazil directly elect the senators. Brazilian consumers earned US$2.56 billion from cryptocurrency last year, according to the information from blockchain data platform Chainalysis. Furthermore, Brazil is embracing virtual currency mining.
This South American country's government is engaging in this venture by offering a tax exemption for the importation of application-specific integrated circuit or ASIC mining rigs into the territory.
Cryptocurrency market analysts remarked that the Brazilian economy would be the biggest in Latin America offering a regulatory framework for virtual assets if the Brazilian bill on cryptocurrencies moves ahead.
Additionally, the size of Brazil's economy and population will place this South American country among the top nations adopting regulations for cryptocurrencies, although Cuba controls crypto-assets as a payment method, and El Salvador made Bitcoin legal tender last year.
We hope it will not take long for the Chamber of Deputies to approve the Brazilian bill on cryptocurrencies and for Brazilian leader President Jair Bolsonaro to officially sign it into law. 
We fervently believe that many investment and business opportunities await Brazilian consumers with this cryptocurrency legislation.