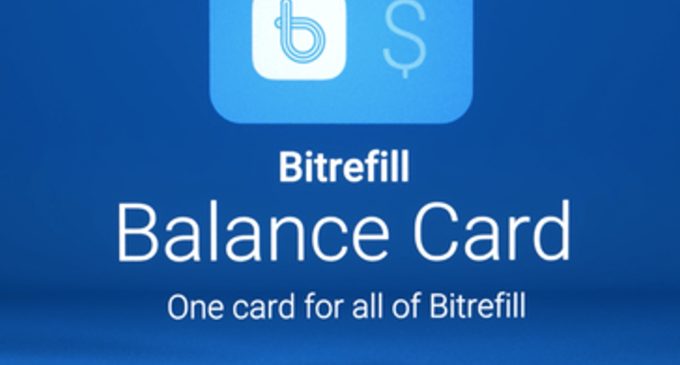 Consumers who have difficulty using their virtual currencies like Bitcoin when paying for utility bills can find a solution in Bitrefill.
This cryptocurrency gift card service is a useful platform for the various services to which it connects virtual currency users.
We understand that many of our followers who use cryptocurrencies usually have a difficult time if they want to pay their bills and other services with crypto-assets.
We are sharing this report about Bitrefill with them because we believe it can help and provide them with a favorable choice.
Based on the update posted online by modern technology-focused news and information website MakeUseOf, Bitrefill is a platform that allows consumers to exchange their cryptocurrency for a gift card.
Therefore, its users will not struggle to look for locations that accept their crypto-assets as payments. Bitrefill's developers understand that many consumers today who use cryptocurrencies grapple with spending their virtual assets.
Therefore, this service provider has stepped in to let customers swap their crypto-assets for a gift card and spend the latter.
As Bitrefill permits consumers to live on virtual currencies easily, this cryptocurrency gift card website is useful when paying different kinds of consumer charges, like smartphone minutes and data and credit card bills.
The number of services available to Bitrefill users depends on their location. In the United States and the United Kingdom, these clients have the most services from which to select.
Nonetheless, virtual currency users from other countries are encouraged to consider the cryptocurrency gift card service provider.
Customers can use several cryptocurrencies on Bitrefill. Besides the major crypto-assets like Ethereum and Bitcoin, consumers can utilize Tron, Litecoin, USDT, Dash, and Dogecoin.
Additionally, clients can integrate Binance Pay into their accounts. This option adds another glut of virtual currency payment choices to the list.
Bitrefill comes with charges like cryptocurrency network fees that differ between demand, networks, and many more.
Customers should also take into account a service charge of between two to three percent, which many clients deem reasonable because of the wide range of services that become available to them.
Bitrefill and cryptocurrency exchange Coinbase have collaborated to let users pay for a gift card directly. This partnership cuts out the network charge.
We recommend our readers try Bitrefill. We gathered that this perfectly legal cryptocurrency-related business establishment's approach to paying bills and services using any crypto-asset is gradually expanding.
Bitrefill is also offering crypto-asset users more options. We think this cryptocurrency gift card service is worthwhile as it simplifies most cryptocurrencies' use.