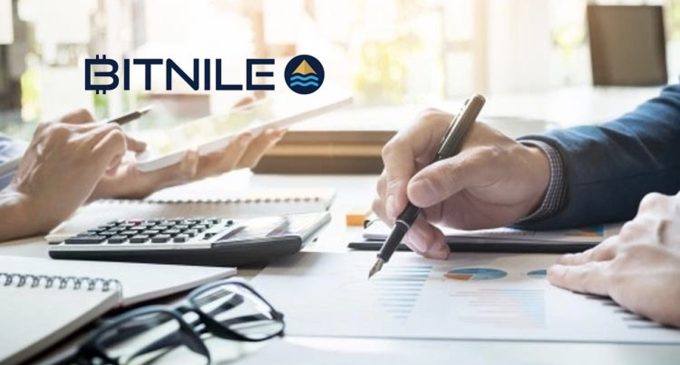 BitNile Holdings Incorporated announced that it is investing in Ecoark. This cryptocurrency mining company affirmed that its strategic collaboration with the holding firm had been sealed.
We aim to keep our followers up-to-date with the latest developments in the cryptocurrency space. We believe this news about BitNile Holdings Incorporated is important for them to know, so we are sharing it on our website.
Based on the report posted online by finance, business, and stock market news source MarketWatch, BitNile confirmed that it has formed a strategic collaboration and made an investment in Ecoark Holdings Incorporated.
The latter engages in oil and gas production, exploration, and drilling operations. Digital Power Lending LLC is BitNile's subsidiary, and it has agreed to purchase Ecoark's convertible preferred stock worth US$12 million, which it will pay no later than Wednesday, June 29.
Ecoark cited that it plans to deploy considerable proceeds toward an oil drilling program. This holding company relayed it would deploy additional proceeds to give BitNile up to 78 megawatts of power in the US state of Texas for cryptocurrency mining capacity.
BitNile and Ecoark noted that their partnership deal is subject to BitNile proceeding with the facility following the conducting of due diligence.
William Horne is BitNile's chief executive officer. He commented on his firm's latest collaborative agreement with Ecoark.
Horne pointed out that he felt there are significant synergies between BitNile and Ecoark subsidiary Agora Digital Holdings.
The BitNile CEO remarked that this fact is where their cache of virtual asset miners and Agora Digital Holdings' power capacity at extremely low power rates could hasten both businesses' market share and expansion in the digital asset sector.
We think BitNile's cooperation with Ecoark will open many doors of opportunities in the cryptocurrency space. BitNile specializes in emerging disruptive financial technologies.
Moreover, we learned this cryptocurrency company based in Las Vegas, Nevada, in the United States, leverages its investments in technology platform services architecture and high-density data center built from the ground up to meet the cryptocurrency market's demands.
These aspects make this cryptocurrency mining firm uniquely positioned to become a leader in emerging financial technologies.
Furthermore, we learned that Ecoark is a San Antonio, Texas-headquartered holding company managing a diversified investment portfolio of growth-oriented business establishments.
This firm is engaged in three main business segments: oil and gas, food freshness management, and financial services.
We believe that BitNile and Ecoark's business solutions complement each other and they will make many cryptocurrency-related breakthroughs possible in the near future.