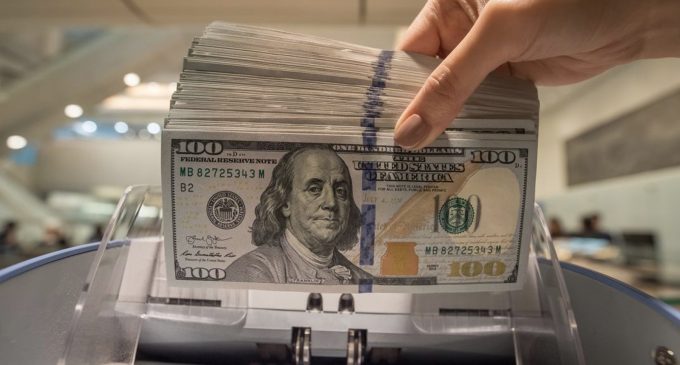 Bitcoin's trading price plummeted below the important US$20,000-level during the trading session yesterday, Monday, August 29, 2022.
This development happened while the US dollar's value rose 0.3 percent and closed to a 20-year high.
We aim to keep our followers properly updated with the latest events in the cryptocurrency market. We believe this report about Bitcoin is relevant for them, so we are posting it on our portal.
Based on the news report posted on the Internet by financial news and free real-time stock market quotes source Investing.com, Bitcoin led the tumble in crypto-asset trading prices during this week's beginning.
At the time of writing this virtual currency report, this flagship cryptocurrency trades at exactly US$$19,708.85, per the trading price information published on Coinmarketcap.
Bitcoin has slumped almost 8 percent over the past week. Moreover, the trading prices of this cryptocurrency plunged 0.8 percent over the past 24 hours to US$19,882.
Last November 2021, Bitcoin reached a record high of over US$65,000. Nevertheless, it has nosedived by over 60 percent and lost grip of more than half of its value this year.
Meanwhile, the US dollar and the US Treasury yields traded at elevated levels. These developments regarding Bitcoin and United States' official currency occurred after Jerome Powell struck a hawkish tone on the US monetary policy's path.
The loss in Bitcoin's trading prices mirrors those seen in most risk-driven markets following the United States Federal Reserve System Chairman's dismissal of any notion of a dovish pivot by the US central bank.
Instead, Powell warned that US businesses and households would have to contend with steep interest rates until they bring inflation under control.
The Fed chairman's comments also triggered sharp losses in the US stock markets. The Nasdaq 100 index tumbled by more than 4 percent.
This year, the cryptocurrency sector's closest analog in the equity market is down by almost 24 percent. The US central bank found it necessary to hike interest rates four times this 2022.
This measure immediately reversed the easy monetary policy that risk-driven and cryptocurrency markets relished over the past two years.
Although the US dollar benefited from the US central bank's hawkish signals, the virtual currency market's losses are expected to persist. Most traders predict the Fed's 75-basis point interest rate hike in September.
The rising inflation rate and increased borrowing costs limit the amount of investment funds investors can pour into cryptocurrencies which are speculative assets.
We find it dismal to learn about Bitcoin falling below the US$20,000-trading price level. After all, this development translates to a decline in supporters' virtual currency investments.
However, we believe this unwelcome event is temporary. We think Bitcoin will recover again later on, as what it has demonstrated in the past few years.