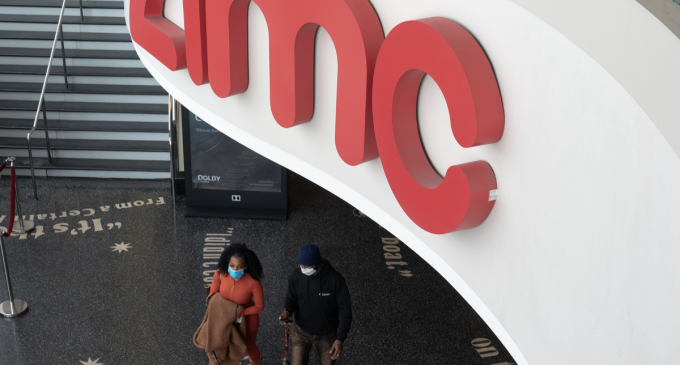 AMC Entertainment Holdings, Incorporated is reportedly exploring the creation of its own virtual currency. The world's largest movie theater chain is also discussing matters with the Hollywood movie studios, particularly about making commemorative non-fungible tokens or NFTs related to major motion pictures.
We feel quite interested and pleased to read this cryptocurrency-related update, with AMC Entertainment Holdings, Incorporated thinking about launching its own cryptocurrency and making non-fungible tokens with blockbuster movie themes in collaboration with the Hollywood movie studios. 
We think this significant development in the virtual currency realm demonstrates these digital assets' surging appeal as various industries learn about their relevance and significance in today's business world. 
Adam Maximilian Aron is AMC Entertainment Holdings' chairman and chief executive officer. He favors the cryptocurrency-related projects of his firm.
The American businessman said yesterday, Monday, November 8, that AMC Entertainment Holdings having its own cryptocurrency and making famous film-themed NFTs with Hollywood movie studios are feasible initiatives. After all, he pointed out that people live in the 21st Century.
Aron meant that cryptocurrencies and NFTs are key components of the contemporary business and financial systems and that it is appropriate for his company to engage with them. He was present and spoke during an earnings call with investors following the reporting of AMC Entertainment Holdings' third-quarter results. 
According to the news posted online by business and markets news source Bloomberg, Aron cited that AMC had begun accepting crypto-assets for gift cards. He also relayed that the Leawood, Kansas-based movie theater chain is working on taking the virtual currency payments on its mobile application and official portal. 
AMC previously disclosed that it would honor leading cryptocurrencies Ethereum and Bitcoin as payments by the end of 2021. At the time of writing, this company, which has the largest share of the US theater market ahead of Regal and Cinemark Theatres, is working to process Dogecoin and exploring accepting the Shiba Inu virtual currency as well. 
As AMC weighs having its own crypto-asset, this event is reportedly a fresh nod to the meme investors. The latter had sent the AMC stock soaring more than 2,000 percent this year.
We agree with Mr. Aron that it is suitable for AMC Entertainment Holdings to have its own cryptocurrency. Additionally, we support his firm's intent to partner with Hollywood film studios in developing non-fungible tokens or NFTs with popular film themes.
We believe integrating cryptocurrencies and NFTs in AMC Entertainment Holdings' business operations will substantially help this company. After all, we gathered that the movie industry has struggled, with few moviegoers and COVID-19-prompted movie theater closures heavily impacting it due to the coronavirus pandemic.
We think AMC's strategy, which involves the creation and eventual customer utilization of its own virtual assets, is a feasible way to entice movie patrons anew. After all, cryptocurrencies have continued to become well-received and accepted in an increasing number of sectors and businesses.
Moreover, we believe the application of these digital assets in AMC's business operations can help this movie theater chain recover from its COVID-19-induced losses. We think the cryptocurrencies can assist in keeping AMC relevant at this time when streaming service providers are winning against brick-and-mortar movie theaters.