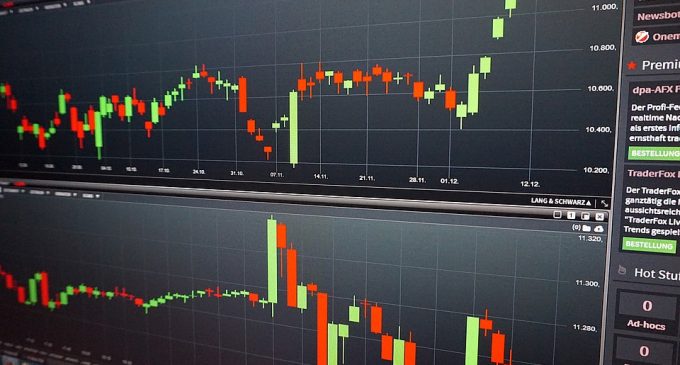 BTCUSD Coinbase
Bitcoin continues to exceed all positive expectations after managing to break above the key 10,000 resistance area. The bullish parabolic move continues to extend higher, and an increasing number of analysts predict the bottoming formation is completed.
Despite the impressive performance in the past few months, we remain skeptical Bitcoin managed to bottom since the bullish move was way too aggressive. Generally, a healthy rally takes much longer to unfold, and corrective moves lower are happening on a constant basis. Also, even though parabolic structures are powerful, when they fail, they do it an aggressive way, which leaves the door open for a stronger retracement lower in the months ahead.
On the upside, our next resistance area is located around $11,600, if the buyers will continue to push the price above the current 2019 low. If a corrective move will start to unfold, Bitcoin is poised to retest the $10,000 area and it will be interesting to watch whether the market will treat that area as support.
ETHUSD Kraken
The positive correlation with Bitcoin continues for Ether as the second largest cryptocurrency managed to break inside our key resistance area, formed by the $300 and $322 levels. The buyers' pressure continues to be impulsive, as we see no strong influence from the sell side up until the time of writing.
It is still uncertain whether the buyers will break on the upside, but if they do, the next significant level to watch for Ether is located around $361, which is where an April 2018 low is located.
Traders should also be careful about any false break around the key resistance area, as sellers could be waiting for the price to climb higher before entering the market. If that will happen, buyers are expected to rejoin the trend around $289 and $280 levels.
STRUSDT Poloniex
Since mid-May, Stellar had been an underperformer and its price had been stuck in a triangle formation, until a few hours earlier, when the buyers managed to break on the upside. If we'll see follow-through buying, this could be the start of a new bullish leg for Stellar, with 13.7 and 16.3 cents as future next targets.
If the breakout will turn out to be fake and sellers will push the price below the structure and below the 4h chart 200 moving average, weakness could prevail and 10.7 cents or 9.5 cents could become the next potential targets for sellers.
Given the upside break, buyers are the ones favored at this point. It should be seriously taken into account that the underperformer status makes Stellar poised for more gains, given that other large-cap tokens are now in overbought territory.
Briefings about ICOs
Govearn recently started its ICO, which will run for more than a year, for building a global marketplace fintech-based blockchain network for citizens and governments to collaborate on implementing public projects and bridging public budget gaps.
On June 25th, Refine Medium will start its ICO, in order to build a decentralized media platform rendering authentic and high-quality video content. Build on the Ethereum blockchain, it enables viewers, creators and innovators, to connect via smart contracts.