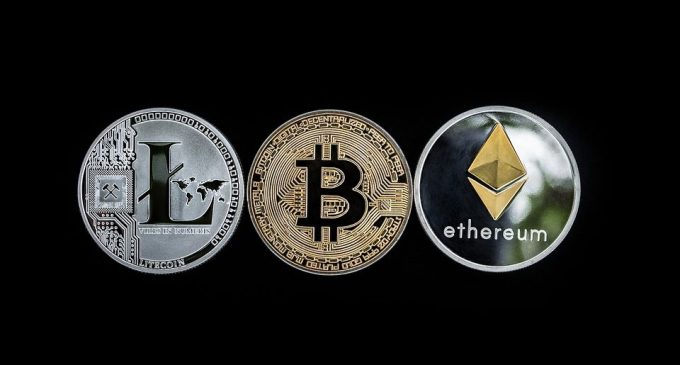 BTCUSD (Coinbase)
A combination of monetary tightening fears related to the Omicron variant, and weakening economic activity is having a major impact on risk assets, including Bitcoin. Volatility remains subdued, but what once was a "Santa Claus" rally is now a slow grind lower, communicating market participants are rushing for the exit, instead of pilling more BTC.
The price is getting squeezed towards the $46k support area, which makes us believe there could be further losses during the week. As a result, we expect more choppy trading activity since liquidity is thinned close to the Christmas holiday, and the most likely scenario is that new weekly lows might be reached.
In such conditions, anything can happen and buyers can jump in at the last second and generate the rally that's still widely expected. The first indication for that happening would be if BTC breaks above the 4h chart 20 EMA and the descending trendline we've plotted on the chart. Only in that situation should be expected Bitcoin to attempt a retest of the $50k resistance area. More sellers are expected near $52k -$53k, where a confluence of resistance zones can be found.
ETHUSD (Kraken)
Last week's price action has been undecided for ETH as well, but when looking at the daily chart, the picture looks favorable for sellers. Most of the recent daily candles closed red, which communicated there might be scope for further selling until 2021 wraps up.
As a result, we maintain our view that Ether can continue to weaken towards the $3.4 area. That is close to where the daily 200 SMA is also located and a spike off that zone can occur. For now, the sentiment is bearish which is why we recommend buyers to stay on hold until there are signs of bottoming.
The price breaking above $4k will be the first sign of recovery, but there should be small selling interest and buyers eager to push the price higher. That's a combination hard to get during the holiday period.
LTCUSD (Coinbase)
Litecoin is dangerously putting pressure on the $140 key support area, which if will be breached, could unlock further downside momentum that can take the price all the way to $100. That's a level not seen since July and will further reinforce the lack of demand for crypto overall.
We should emphasize this token has been lagging behind the broad market even when sentiment was bullish, and now that broad weakness can be spotted, it might be the case to see stronger LTC dumping.
Given the price is still trading below the daily 20 EMA, we expect Litecoin to underperform and only a breakout above the $180 mark can revive some hopes. The period between December 17th and December 31st is generally bullish for assets overall, as the holiday sentiment floods into the financial markets. This year seems to be one of the exceptions and traders should be careful when thinking about buying the dips.