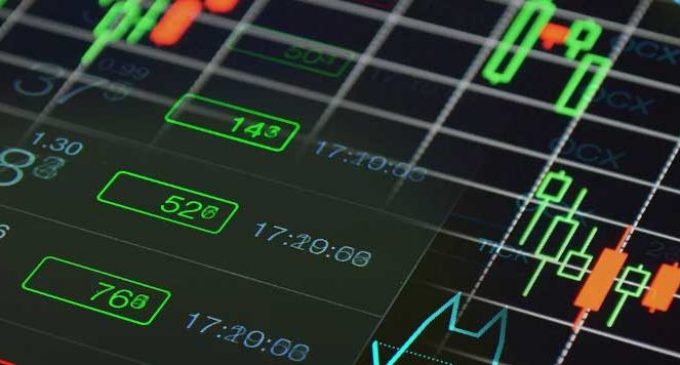 BTCUSD (Coinbase)
Bitcoin managed to break above the $41k area and reached the daily 200 SMA where it is currently struggling to cope with some selling interest. The move up is very impulsive and solid, suggesting buyers have been entering the market in full force. However, this does not mean the bullish trend has resumed.
In fact, in the bigger picture, this corrective move higher might be part of an A-B-C formation, which will imply a strong resumption in selling activity. The US Dollar is rising and that is not a good sign for risk assets including Bitcoin.
A first sign of weakness will be if the area around the daily 200 SMA starts to act as a resistance and strong selling emerges. There is also a negative divergence on the RSI, which in the past has been an early indication for BTC weakness.
Bitcoin needs to break above the 200 SMA and $47k area in order to continue grinding higher and potentially reach $50k for the first time since May.
ETHUSD (Kraken)
Ether broke outside a range structure but failed to continue above $3,200, now retracing back towards the broken line. Buyers starting to treat it as support will suggest a breakout and pullback setup might be underway and the move up can extend. However, we advise caution for now, given selling is starting to be impulsive.
A stronger move lower could send ETH back towards the daily 20 EMA and if that doesn't hold, 200 SMA will be next in line. Either of the two should act as support and cap the upside so the upside bias remains intact.
Same as with Bitcoin, the all-time high is still away and the current pullback higher might be part of the longer bearish setup. As long as the price remains above the two moving averages, buyers hold the upper hand. Be aware of stronger selling emerging.
UNIUSD (Gemini)
Uniswap is posting high gains for the past week and that puts the token in a very favorable position. Currently, on the 10th spot in global rankings by market cap, this is a cryptocurrency to monitor, even though it went through a strong bear market that wiped out more than 65% of its value.
The price seems to be consolidating inside a wide range, between $30 and $14, and as the price approaches the upper side, we suspect sellers might become very active again. In the absence of a catalyzer that could lead the break, UNI looks poised to continue consolidating.
That happens despite the strong move on the upside which is likely to start showing signs of weakness. Keep in mind that buyers who bought in April and May have been under water for a few months and given the price is recovering, they can exit with lower damage. Dumping UNI tokens would be a headwind for the bullish move and that is why we suspect a correction lower could happen.