Bitcoin
Following an extremely volatile month of December, the Bitcoin price managed to recover during the past week. Last month the price almost reached the 20,000 before dipping towards the 10,500 level on the Coinbase exchange. It seems like investors had been cashing out their profits ahead of the end of the year. Also, some bad news for the cryptocurrency had accentuated the move further. With 2018 starting, the buyers found the dip as an opportunity to buy.
Billionaire investor Peter Thiel had been reported to hold several hundred dollars invested in the first cryptocurrency, a news that had supported the current bull move.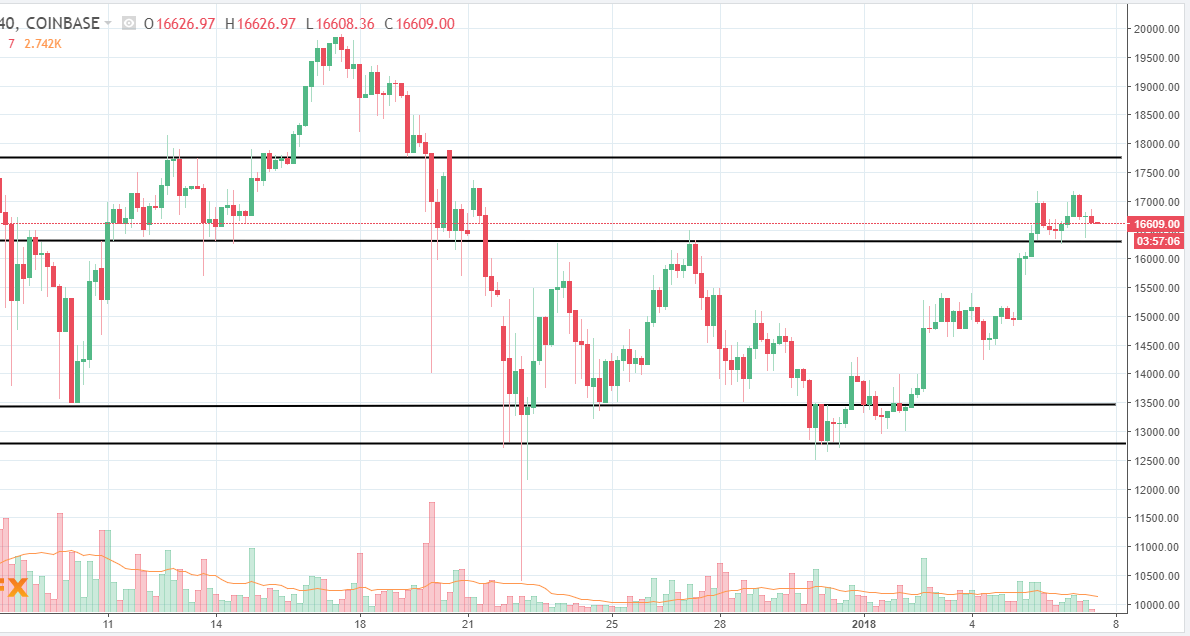 As you can see from our chart above, the price had found support around the 12,800 price level, which had been marked as support. We've seen rejections off that level in the past as well, so there is no surprise the buyers started to drive the order flow around it. The move broke above our resistance level around 16,300 and managed to reach 17,000.
Looking ahead, there is some additional room for buyers towards the 18,000 level, but we expect sellers to resume the downside around it.
We expect 2018 to be a volatile year for bitcoin and we do not expect the same performance as we saw in 2017. There are many risks to the downside and the price will be under pressure.
Ripple
Ripple had a good performance in the first half of the week as investors were optimistic about a possible listing of the cryptocurrency on the Coinbase platform. The price action picked up and moved from 1,96 on the first trading day of the year, broke above last year high and reached the 3.44 area. The rumors faded as Coinbase official announcement made it clear that the company does not intend to list Ripple. The price dipped 13% following the announcement and is currently located at 2,65.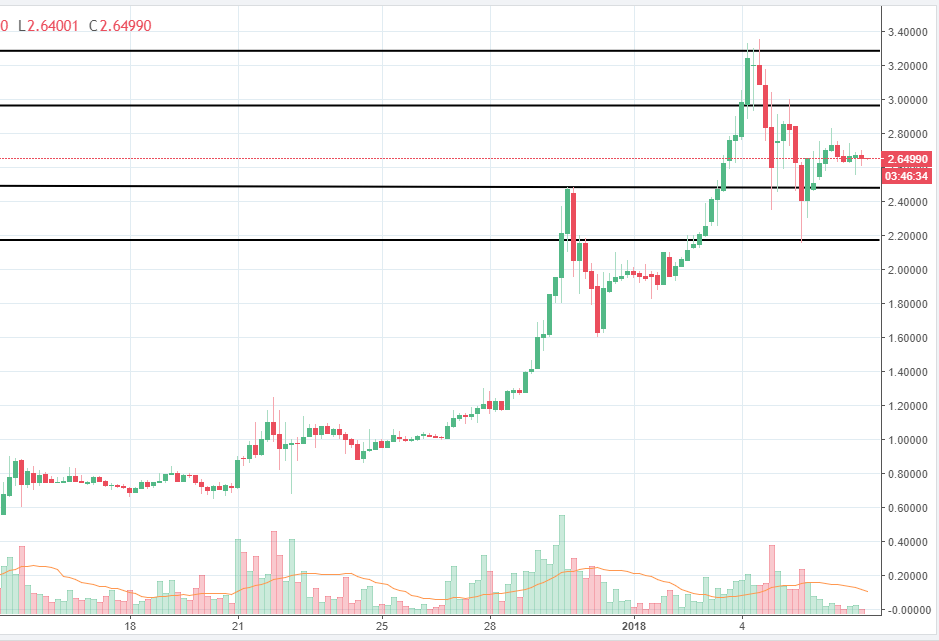 Looking ahead, we believe there is room for a continuation, as Ripple is one of the most promising cryptocurrencies in the market. The price action found support around last year high 2,47 and since the buyers resumed there, we could see a new attempt to break above the 3,40 area. Below 2,47 we expect 2,20 to act as support and bring new buyers into the market.
Since December, the price of Ripple banked an approximately 300% in gains and the trend should continue further. The cryptocurrency is favored from a fundamental point of view as it manages to solve some of the key issues of the current international financial system. Investors will continue to be interested to buy Ripple and the price will be supported further.