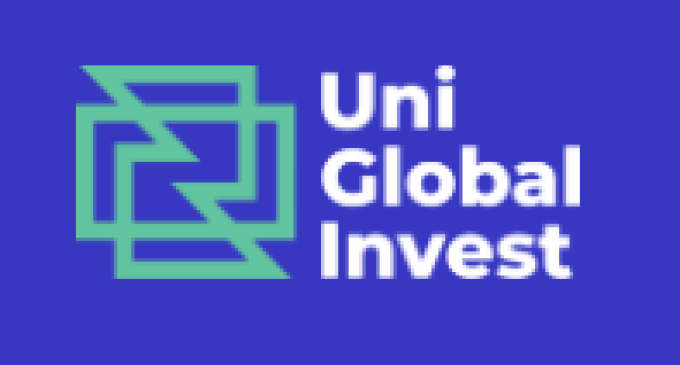 It is so important that you have the right broker when it comes to trading and investing online. If you're ready with a broker, it can be good practice to re-evaluate and make sure that you're getting the best from that broker or whether it may be time for you to switch to a broker that has better features and a better option for you. We will discuss Uniglobal Invest in this review and determine whether it is worth giving a try.
Information About Uniglobal Invest
Uniglobal Invest is an online trading service provider that works hard to offer the best trading conditions for customers. With this platform, one can trade with low spreads & fast execution on forex, commodities, crypto, and indices. If you are interested in FX trading, you should know that this site has over 60 forex pairs.
Moreover, the company enables you to hold all your investments in a single account. You can manage your funds efficiently and keep track of all your portfolios in one place.
Security is robust, customer service is good, and trade-on-the-go capabilities allow you to work from anywhere. You only need an internet connection and an iOS or Android device – that's all.
MT4 Trading Platform
MetaTrader 4 is a helpful platform where you can both execute and manage trades. Once you've got it connected, you can use MT4 from your desktop and download the app onto your mobile phone or your tablet. You can track your trades on the go or even do some trading from there.
The user interface is well-organized and easy to use. It's also free, which is a bonus, especially for a beginner trader. That's why many people featured it right at the top of the software platforms that they use for trading. MT4 with Uniglobal Invest can be an ideal combo.
Payment Methods
In terms of funding and withdrawal options for the account, there are multiple methods available and they come in different base currencies as well. It's accessible to get your account funded using selected crypto. You can also withdraw quickly to your bank account with real-time conversion into your local currency.
Customer Service
Uniglobal Invest has two different options for customer support, which are email and a contact form. They operate 24 hours a day, 5 days a week, so it's good to get some help if you have any questions.
The Bottom Line
Despite being a relatively new brokerage firm, Uniglobal Invest works hard to bring users the best trading experience possible. Thanks to a team of skilled, experienced financial professionals, they make it simple for individuals to engage in the financial markets. Traders of all levels can join by simply following three simple steps. Partnering with this broker gives you access to tools that can help improve your trading performance. No matter where you are in the world, you may find something that will appeal to you and your requirements.