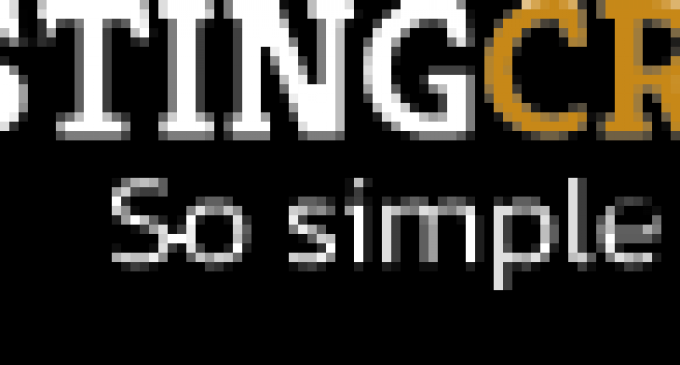 Company Highlights
As a CFD broker, InvestingCrypto (investingcryp.com) is focused on providing traders with a high-quality crypto trading experience. The company has managed to create an optimized trading software that allows retail traders from various countries in the world to gain access and get involved in trading over 80 different types of cryptocurrency, all while enjoying competitive trading costs.
InvestingCrypto wants to ensure that traders enjoy a user-friendly and profitable trading experience, which is why the broker has prioritized transparency and security, collaborating with some of the popular exchange platforms in the world and with known banks to ensure accurate pricing for a wide array of cryptocurrencies.
But how does Investingcrypto line up when compared to other industry-leading brands? In this review, we set out to answer just that, and we will go in depth in order to provide traders with more details about the trading features offered by Investingcrypto, to help them figure out whether or not Investingcrypto provides retail crypto traders with the tools and features that that they need in order to enjoy a successful trading experience.
Cryptocurrencies
InvestingCrypto is a very promising broker for crypto traders, as its main focus is on cryptocurrency instruments, covering many different assets types. These asset types include Bitcoin cash, Binance, Dash, ARK, Bitcoin, Ripple, Ethereum, Monero, Litecoin, Ethereum Classic, OmiseGo, Zcash, Gnosis, Augur, NEM, IOTA, Stellar, Neo, Tron, Stratis, Cardano, EOS, Yuan Chain Coin, Polkadot, DogeCoin and Tezos.
The crypto market is currently enjoying a boom of solid gains with no end in sight, and by signing up for an account at investingcryp.com, traders can choose to trade one or many of the wide array of available tokens offered on a 24/5 trading schedule, with variable spreads starting at 0.1 pips (depending on volatility and existing market conditions).
Trading Platforms
The trading software offered by InvestingCrypto is a proprietary software that is fully optimized for the crypto market. It integrates proprietary market research with professional trading tools to provide support to traders who may be looking for new opportunities to trade in the markets. This web-based Platform is optimized and can be personalized to fit each trader's individual needs to ensure that each trader enjoys an optimal trading experience.
The web-based solution offered by InvestingCrypto works as a bridge to other leading exchange platforms, and ensures that traders can access accurate rates for all crypto instruments. Furthermore, this broker also offers many tools for technical analysis that are used by traders from around the world in order to spot areas of support/resistance on the charts.
InvestingCrypto also offers a mobile-based trading solution for traders who like to be able to make trades on-the-go. This platform is available for both Android and iOS devices, is optimized to fit multiple display sizes and provides traders with the ability to place new trades and adjust market exposure, among other fearures.
InvestingCrypto Accounts
InvestingCrypto utilizes different a multiple account structure, which allows this broker to provide services to a wide array of traders of all levels of experience, from beginners to experts. There are 5 different account types available which traders can choose from (Basic, Standard, Gold, Platinum, and VIP), each with its own set of benefits and trading features.

These account types differ by the initial deposit amount required to start trading, and by the feature set that is individual per each account type. While higher account types enjoy several premium features, they aren't all available for lower account types.
Traders who choose a premium account can enjoy premium features such advice from trade experts, personal portfolio management, weekly live trade webinars, invites to VIP events and daily 1-on-1 sessions with a trade analyst.
Special Features
As previously mentioned, InvestingCrypto's main focus is cryptocurrencies, which is why its coverage for this asset type is so impressive. For this reason, the broker has ensured that its entire trading ecosystem was built around the crypto trading experience, with the aim of with making crypto trading as convenient and as accessible as possible for traders of all levels of experience. This allows traders who choose to work with InvestingCrypto to take part in crypto trading, even if they had no previous experience with the crypto industry.
Pros
Expert assistance for traders by experts working with InvestingCrypto
Crypto trading schedule 24/5
A wide array of crypto instruments available
Cons
US customers are not eligible to sign up for an account.
The brand is focused primarily on crypto, despite also covering other assets
Summary
After looking into their website and offering and taking all of the information into consideration, InvestingCrypto has left us with a positive impression, that allows us to conclude that this is a trustworthy broker that provides an optimal platform on which to trade in crypto and other altcoins, many of which are posting daily gains and ranges greater than Ether or Bitcoin, providing traders with many opportunities to conduct successful trades.
Thanks to its emphasis on security, transparency, and ongoing improvement to its service offering over the years, InvestingCrypto is definitely on the radar as one of the brokers that traders should look into and consider.