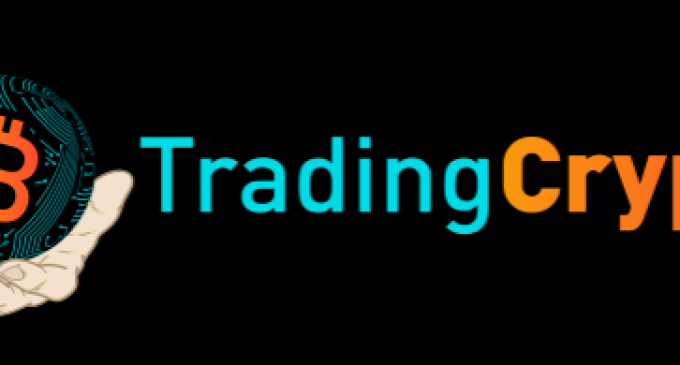 Company's Highlights
Tradingcrypto (tradingcryp.com) is a CFD broker focused mainly on providing high-quality crypto trading services. It managed to design an online place where retail traders in various countries can get involved in over 80 different cryptocurrencies, with competitive trading costs and optimized trading software.
Aiming to make your trading experience both pleasant and lucrative, tradingcryp.com is not making any concessions with regards to security and transparency. It collaborates with large banks and some of the most popular exchange platforms in the world, ensuring accurate pricing for a broad range of crypto instruments.
For the broker, cryptocurrency trading is a skill that can be gradually developed with the right tools and methods. That is why all registered customers will gain access to multiple educational resources, as well as advanced trading tools built into the trading software.
When comparing to other leading industry brands, does Tradingcrypto manage to rise to the occasion? Our review will get into more details when it comes to the main trading features and whether or not this is where retail crypto traders can find everything that they need.
Cryptocurrency Instruments
Starting with the cryptocurrency instruments, Tradingcrypto is a very promising broker, considering there are over 80 different assets, covering tokens like Bitcoin, Ether, Litecoin, XRP, Monero, or USDT. On top of that, it is important to note that traders get access to a broad range of altcoins, having the ability to get involved in IOTA, Dash, Cardano, Neo, Next, ZCash, Ethereum Classic, EOS, or Stellar.
The broad crypto market is currently posting solid gains and with an account at tradingcryp.com, traders can choose which are the right tokens to trade. The trading schedule is 24/7, meaning you can take advantage of weekend activity as well. Spread are variable, starting at 0.1 pips, depending on the market conditions and volatility.
Trading Platforms
The Tradingcrypto trading software is fully optimized for the cryptocurrency market, integrating professional trading tools and proprietary market research to support traders when looking for new opportunities. Developing the first WEB Platform with a personalized structure had been one of the broker's goals since its inception and now that goal has become a reality.
This web-based solution works as a bridge to leading exchange platforms, ensuring traders get access to accurate rates for all cryptocurrency instruments covered. Tradingcryp.com also offers various technical analysis tools, most of which are globally used to spot support/resistance areas on the charts.
To prevent traders from getting caught on the wrong foot when markets perform unexpectedly, Tradingcrypto offers mobile trading capabilities. On an Android or iOS device, they can access the platform and adjust market exposure or place new trades.
Tradingcrypto Accounts
Satisfying the needs of each trader would have been difficult without diversified account types offer. As a result, Tradingcrypto has made 5 different account types available (Green, Premium, Platinum, Executive, and Presidential), each with a growing number of features and benefits.
The most important thing to note is that traders won't lack educational resources. Via a full trading academy, access to weekly webinars, e-books, and various other trading-related info, they can learn to tackle the markets and trade crypto as professionals do.
For each account, there will be assistance provided by a representative. However, there are differences since green accounts will benefit from personal assistants, premium accounts from trade experts, platinum accounts from premium trade experts, executive accounts from specialized trade experts team, and presidential account from the presidential experts team.
Funding a trading account is simple and convenient, considering credit/debit cards and wire transfers are the main methods accepted for deposits in USD, EUR, or GBP.
Special Features
If we talk about what makes Tradingcrypto special, the cryptocurrency coverage stands out substantially. At the same time, the entire trading ecosystem was built with the sole purpose of making crypto trading convenient and accessible for everyone.
At tradingcrypto.com, traders can take advantage of various educational resources and learn more about the markets, even though in the past they had no ties to the crypto industry.
Pros
Over 80 cryptocurrency instruments currently part of the offer
Crypto trading schedule 24/7
Traders will get assistance from experts working with Tradingcrypto
Cons
The brand's focus is mainly on crypto, even though it covers other asset classes
US customers can't sign up for an account.
Summary
Our overall impression of Tradingcrypto is positive and after taking a close look at what they have to offer, we can summarize that this is an optimal place to trade crypto, given the current conditions in the market. Altcoins are posting gains and daily ranges larger than Bitcoin or Ether and thus numerous opportunities emerge not just with the large-cap tokens.
Tradingcrypto can be included among the responsible and professional brokers, thanks to its devoted work towards transparency, security, and consistent improvements over the years.