The crypto currency market is continuing to develop and there are several ways that traders have attempted to capture gains within this new and exciting market. Initially, the only way to initiate risk in the crypto currency space was to exchange a sovereign currency for a crypto currency. Additionally, as recently as late 2017, traders could only purchase and then sell their purchases, but could not short the crypto currency market. Today, reputable brokers like iFOREX provide access to the crypto currency CFD markets in several currencies including the dollar the Euro and the yen.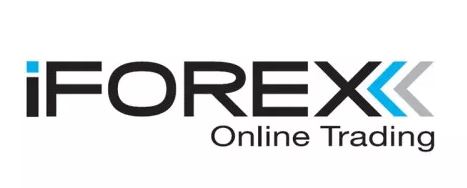 What Crypto Currency Securities Do iFOREX Offer?
iFOREX offers 18-different crypto currency CFDs, including Bitcoin, Ethereum, Litcoin, Dash, Monero, Ripple and EOS. In addition, they offer these crypto currencies in multiple sovereign currencies including the dollar, the euro and the yen. You can also trade these crypto currencies as cross crypto currencies such as Bitcoin versus Ethereum or Bitcoin versus Litcoin. While these crosses are traded as specific crosses, there is almost no limit of crosses that you can trade on the iFOREX platform. For example, you can buy Ripple and sell Monero and generate a cross between the two crypto currencies.
Does iFOREX offers Leverage
iFOREX provides contracts for differences on crypto currencies. A contract for differences is a derivative security that tracks the underlying movement of a crypto currency. Instead of owning the crypto currency, you own a security that moves in tandem with the underlying crypto currency. The benefits are substantial. iFOREX provides leverage where you can enhance your returns based on the volume of crypto currency you can control. For example, with leverage of 10 to 1, you can purchase $100 worth of Bitcoin by posting only $10. iFOREX warns that leverage is a double edge sword, while you can enhance your gains significantly, you need sound risk management to make sure you do not lose all of your capital. To offer leverage, iFOREX offers margin accounts on CFDs. They allow you to borrow capital. Each day they will inform you if you have enough equity in your account to continue to manage your CFD positions.
What are the Commissions?
iFOREX does not charge a commission on their crypto currency CFDs. Instead, they generate gains for their company using a bid/offer spread. This spread is the difference between where they are willing to purchase the crypto currency CFD and where they are willing to sell it.
What Kind of Execution Does iFOREX offer?
iFOREX offers a wide range of execution capabilities that are smooth and efficient. You can place market orders as well as limit orders to manage your risk or initiate positions. In addition, you can use stop loss and stop limit orders to enter or exit positions. iFOREX does warn that in times of heavy volatility orders can hang and not be placed or even take a few minutes to confirm.
Summary
iFOREX offers several different CFDs that provide traders access to the crypto currency CFD markets. You can trade these products against sovereign currencies or as cross currencies. iFOREX offers leverage on CFDs using margin accounts. In addition, they offer education on the crypto currency market as well as real-time news.