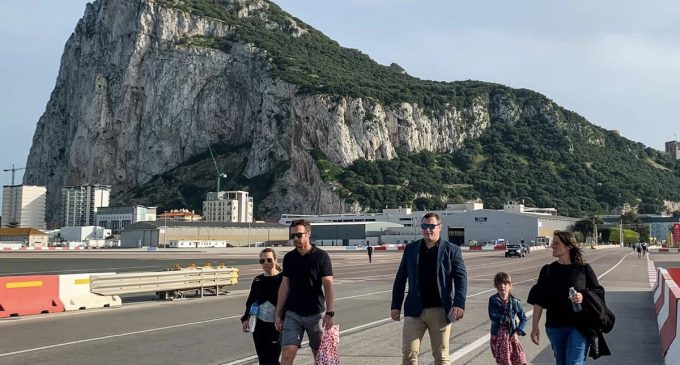 Albert Isola is the Minister for Financial Services and Gaming of Gibraltar. He confirmed that the British Overseas Territory is now prepared to become a cryptocurrency hub.
As 2022 fast approaches, we are delighted to read this cryptocurrency-related news and share it with our readers. 
We think this update clearly demonstrates that more territories worldwide are becoming interested in the lucrativeness or profitability and relevance benefits that cryptocurrencies and the cryptocurrency hub status can give them.
According to the report posted online by the British newspaper The Guardian, Isola affirmed that Gibraltar used to be a tax haven two decades ago. 
However, Gibraltar's minister for digital, financial services, and public utilities pointed out that the territory has overhauled its tax and information sharing policies.
Additionally, Isola said that cryptocurrency regulation's introduction to his location has the same impact: to assure investors and root out bad actors. He relayed that unscrupulous entities will fail to set up shop in Gibraltar because it is a place where companies are regulated and licensed.
Isola's statement comes as the Gibraltar Stock Exchange or GSX prepares for a corporate takeover that could have international consequences for the former naval garrison. 
Gibraltar's regulators are presently reviewing a proposal that would prompt Valereum to purchase the GSX this coming 2022. As a blockchain company, Valereum provides technology for linking mainstream traditional currencies like the US dollar and the British pound sterling with virtual assets.
Hence, Gibraltar could soon host the world's first-ever integrated bourse where traditional bonds and major virtual currencies like Bitcoin and Ethereum can be traded.
Analysts view hosting the world's first integrated bourse as an audacious move for the British Overseas Territory. This peninsula of merely 33,000 people has a financial sector accounting for approximately a third of its £2.4-billion or US$3.2-billion economy.
Gibraltar can become an international cryptocurrency center in 2022 if everything goes to plan. In recent years, this enclave has bucked the trend, committing itself to formally regulating virtual currencies to future-proof its status as a financial hub.
At this point, Gibraltar's regulator has approved 14 cryptocurrency and blockchain companies for its licensing scheme. This step has captured Richard Poulden's attention. 
He is the chairman of Valereum, which is based in Gibraltar. Poulden selected the British Overseas Territory for his blockchain company's cryptocurrency exchange project.
He remarked that Valereum is attempting to harness a virtual currency sector worth about US$3.5 trillion or £2.6 trillion, which is approximately the combined value of all companies currently listed on the London Stock Exchange.
We are glad to learn about the Valereum-Gibraltar deal. We believe a revolutionary and state-of-the-art stock exchange is brewing where traders and investors can trade and deal with conventional investment assets and virtual currencies.
We want to commend the Gibraltar authorities' action of welcoming cryptocurrencies. These crypto-assets have been met with heightened scrutiny and suspicion in other territories like the United Kingdom and China. 
The governments of these countries either openly warned the public against the novel investment assets or completely prohibited them. 
We think Gibraltar and its people will prosper from 2022 onwards if the Valereum deal succeeds and this British Overseas Territory, indeed, becomes the world's first cryptocurrency hub. 
After all, we believe virtual currencies and cryptocurrency-related businesses will thrive in the coming years as the financial world increasingly moves towards digitalized operations.