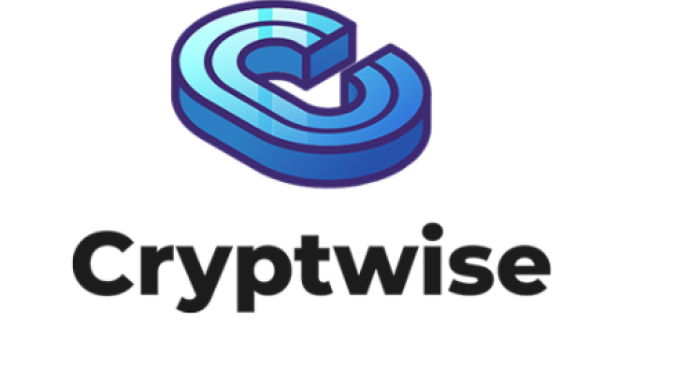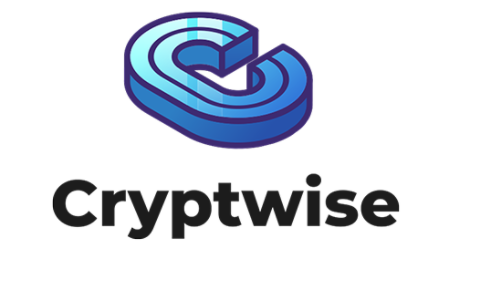 The cryptocurrency market is one of the most widely traded and volatile markets these days, mainly due to the tremendous public interest. Crypto traders aim to capitalize on its volatility or wild price swings. However, the choice of the crypto broker significantly affects the trading results of participants.
The right broker can provide good trading conditions and convenient features to enhance your trading experience. CryptWise is one of the newer trading brands, giving its users safe access to the cryptocurrency markets.
About the brand
CryptWise is a cryptocurrency broker incorporating a top-technology and a user-friendly trading platform to address the needs of crypto traders. This brand aspires to generate a flawless trading experience for its clients, with the help of advanced trading tools and a secure trading system. In addition, an extensive collection of digital coins allows users to trade via this one stop shop solution efficiently.
Moreover, CryptWise integrates an educational blog and responsive infographics, to assist traders in making reliable decisions. The broker has reduced the trading barriers by providing easy and fast access to crypto markets through its steady web-based solution.
Assets
CryptWise empowers its users to navigate the liquid crypto markets with its top-notch platform and professional tools. The broker lists a comprehensive collection of the leading digital coins and altcoins, including Bitcoin, Tether, Ripple, Avalanche, and others.
Moreover, the available coins are displayed with their current price, 24-hour price fluctuations, and circulating supply, clearly visible to all traders. Exposure to the most popular e-currencies with their up-to-date market data allows traders to make timely, informed, and logical trading decisions.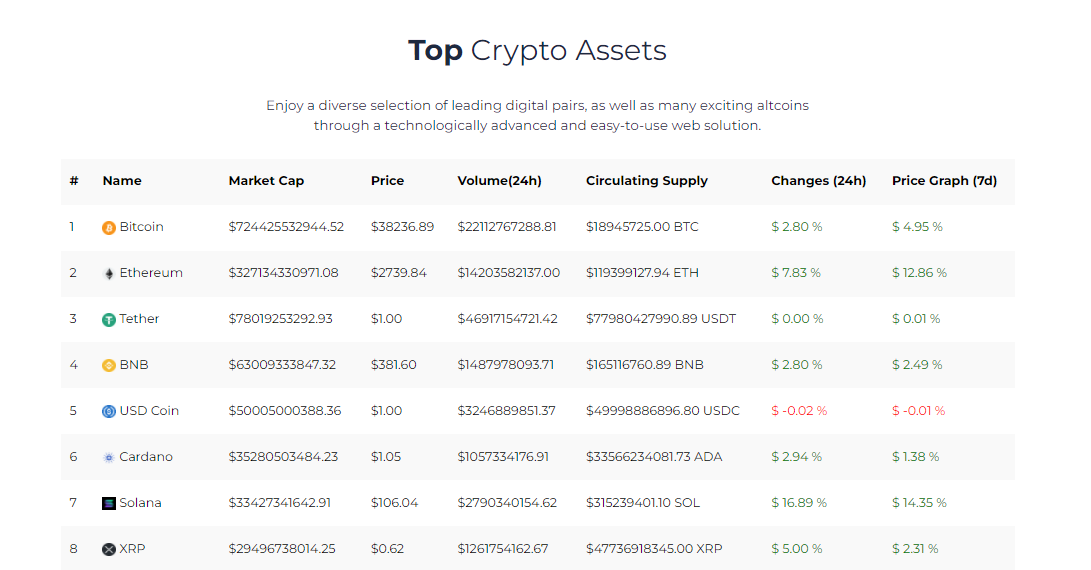 Special Features
CryptWise makes trading simpler with its easy and quick registration process. You can swiftly register, verify, and fund your account to start trading in a secure environment.
Moreover, CryptWise provides multiple payment methods, including credit cards, wire transfers, cryptocurrency transactions, and popular e-wallet transfers, all to ensure user convenience.
In addition, the broker employs standard security protocols and policies to guard accounts and funds. KYC verification, for example, minimizes the occurrence of any illegal or prohibited activities to zero, making trading further secure and safe.
CryptWise dedicates a separate section, in the form of a blog, to help the traders remain aware of the market forces and dynamics. The informative and carefully researched articles provide essential information regarding cryptocurrencies and blockchain technology.

Customer service
CryptWise maintains a client-centric approach and understands the importance of dependable customer service.
They have dedicated customer support available to solve customers' queries 24/7. Users can contact the support team through email to receive a prompt response to their issues.
Summary
CryptWise is an online trading broker providing safe access to the cryptocurrency market with efficient trading conditions. This broker incorporates an advanced and cutting-edge digital platform, compatible with both web-based and mobile devices. In addition, CryptWise specializes in accommodating the needs of crypto enthusiasts by listing a wide range of the most popular and liquid crypto coins, informative articles, and up-to-date market information.