Company's Highlights
Operated by Key Way Investments Limited, CAPEX.com (previously CFDGlobal.com) is an online trading name that is on the ascendency right now, due to an offer that exceeds many expectations. The company offers access to a wide variety of markets, innovative trading platforms, educational resources, and most importantly, integrated tools not seen with other brokers.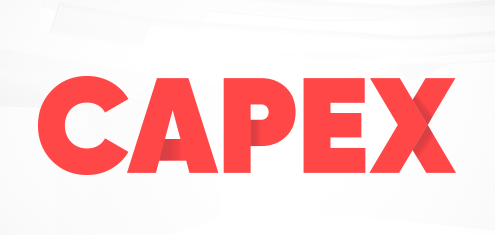 At the present time, Capex is licensed by the Cyprus Securities and Exchange Commission, but it's also registered with most of the major European regulators. Among them, we could mention the UK's Financial Conduct Authority, Germany's BaFin, France's AMF, and Denmark's DFSA. In total, the broker is registered with 28 regulators, which makes it one of the best choices for CFD traders based in Europe.
Trading Instruments
The current offer covers 8 different markets as follows: forex, indices, bonds, ETFs, commodities, shares, blends and cryptocurrencies. There are more than 2,100 trading instruments, but when it comes to crypto, Bitcoin futures, Bitcoin Cash, Ether, Litecoin, and Ripple are currently on the list, tradeable with 1:2 leverage and decent spreads.
Platforms
When it comes to trading platforms, Capex has two important pieces of trading software in its offer. Firstly, there's a proprietary web-based platform, complete and fully-customizable. Available on desktop as well as mobile devices, it provides intuitive and web-based access to a huge range of instruments and trading features.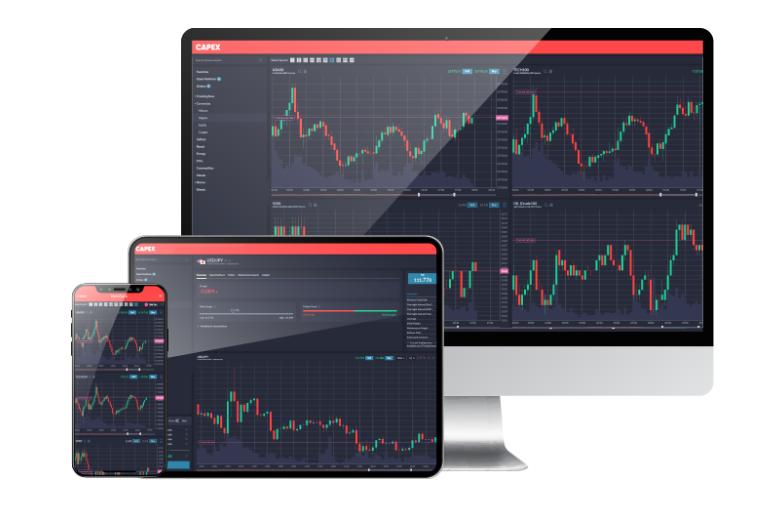 Second of all, there's the popular MT5 platform, a highly versatile software, renowned on a global scale. It comes with many built-in tools, advanced charting and analysis options. Like the Webtrader, it can be used on any type of device (desktop, laptop, mobile). We can acknowledge that Capex managed to come out with the best offer when it comes to trading software. Not too complex, but yet, covering all that a trader needs.


Integrated Tools
If up until now we had trading features seen with most of the other brokerage companies, Capex differentiates from the competition when it comes to the integrated tools. Clients are stimulated to work with the Webtrader thanks to a series of third-party market analytics features.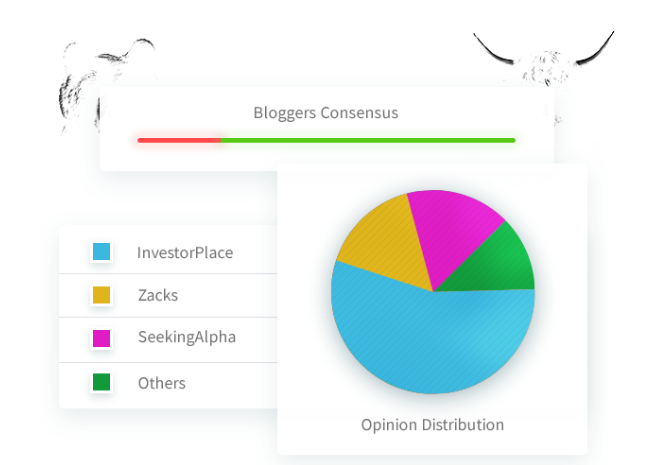 With the Bloggers Opinions, Capex clients can follow top-ranked financial bloggers and identify experts within each sector who consistently outperform the markets. Following C-level executives and their activity with stocks on their company is easier with the Insiders' Hot Stocks.
In order to follow top-rated financial analysts and their price opinions on various stocks, Capex clients are able to use the Daily Analyst Ratings. The Hedge Funds Activity is another important tool since it shows how leading hedge fund managers have adjusted their positions.
Last but not least, Capex has also integrated the Trading Central feature, which had become a usual tool with most of the popular brokers.
Summary
We can conclude that Capex is one of the trusted brokers from Europe, which offers a promising trading offer and the ability to invest in some of the most popular cryptocurrencies. Given all the features that we've discussed, we can award Capex some of the highest ratings.