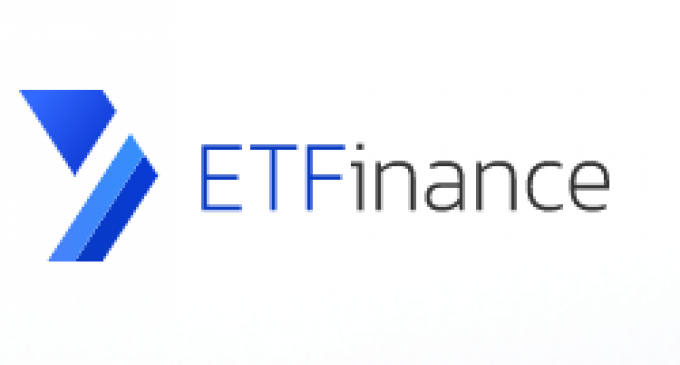 A trading name of Magnum FX (Cyprus) Ltd, ETFinance is specialized in providing trading services for instruments like cryptocurrencies, forex, stocks, indices, and commodities. The company is registered in Cyprus under registration no. HE360548 and regulated by the Cyprus Securities and Exchange Commission (CySEC) under license number 359/18. The business address is KPMG Center, 1 Agias Fylaxeos Street, 2nd Floor – Office 1, 3025 Limassol, Cyprus.

Based on our analysis, we've found many negative aspects regarding ETFinance and that's the main reason we would like to provide this review. We hope that by the end of the article, our readers will manage to figure out whether it's worth trading cryptocurrencies with this broker.
Trading Platforms
Starting with the trading platform, ETFinance relies on three solutions:
WebTrader.
The popular MetaTrader 4.
Mobile Apps both for Android and iOS.
When it comes to the WebTrader, we were surprised to see that there is no detailed information on the official website. Given that it's the MetaTrader 4 web version, we would have expected ETFinance to provide more information about their platform. Instead, the company mentions the simple navigation and orientation, helpful analysis, trading cubes, and visual trends, 24-hour availability, and demo account (which is available for only two weeks). No pictures or screenshots, so visitors will get to see how the platform looks.
The broker started its activity in 2016 and since then it updated the trading offer very little. A proof is MetaTrader 4. Although it is a popular platform, right now MetaTrader 5 is on its ascendency and continues to attract an increasing number of traders.
Lastly, the ETFinance mobile app is not very popular on Google Play or the App Store. The ratings are very low and there are no actual comments for the app, suggesting that either someone had deleted them, or the company has a limited number of clients. Despite the positive language on the ETFinance website, we did not find any special features with the mobile app.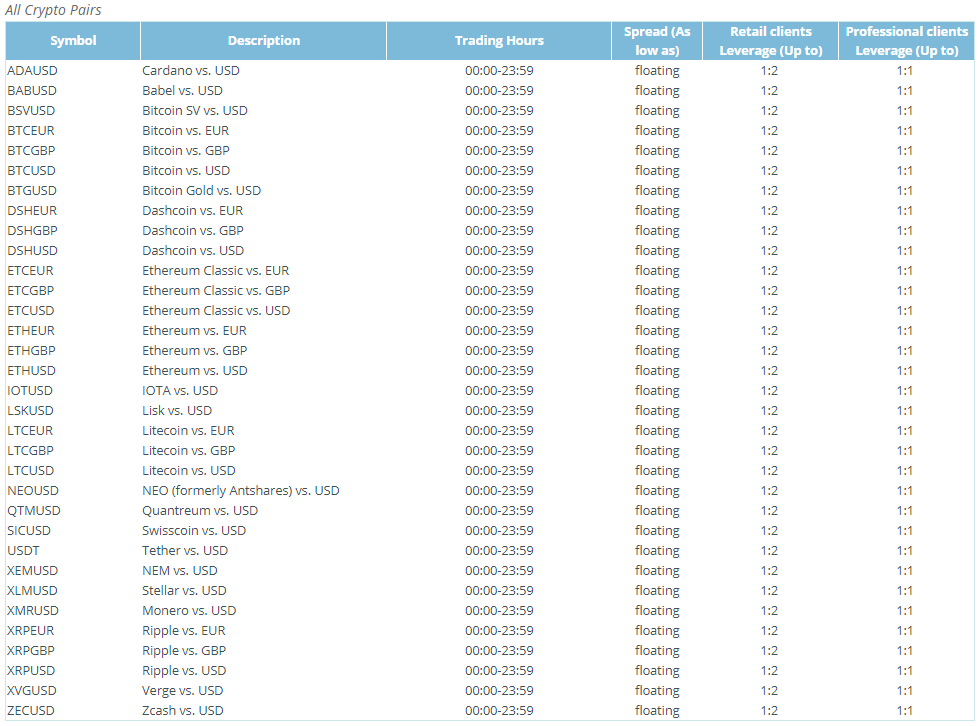 Account Types
Silver, Gold, and Platinum accounts, as well as Islamic Accounts, are the main types available at ETFinance. Silver accounts are only for retail clients. Since this is a European broker, it must comply with the latest regulation and classify clients as retail and professional. What's important to mention here is that is someone wants a professional account with ETFinance must choose Gold, to get access to higher leverage and other features.
According to the information available on the web, we've hardly managed to find that the minimum deposit required at ETFinance is $200. However, on the Account Tiers page, there is no mention of how much many a client should deposit for each of the accounts available.
At the same time, the company seems to be persuading clients to open bigger accounts, because the number of features for a silver account is very limited. There is no access to educational materials like webinars or videos, nor swap discounts or hedging.
Cryptocurrency Trading
When it comes to cryptocurrency trading, there are 33 different cryptocurrency-based contracts available at ETFinance. It's good to see the company provides support for ADA, BAB, BTC, DSH, ETC, ETH, IOT, LSK, LTC, and other tokens. However, we did not manage to understand why retail clients can trade with 1:2 leverage and professional ones with 1:1. One of the main advantages of trading crypto CFDs was related to leverage and in this case, the level is small or zero or professional clients.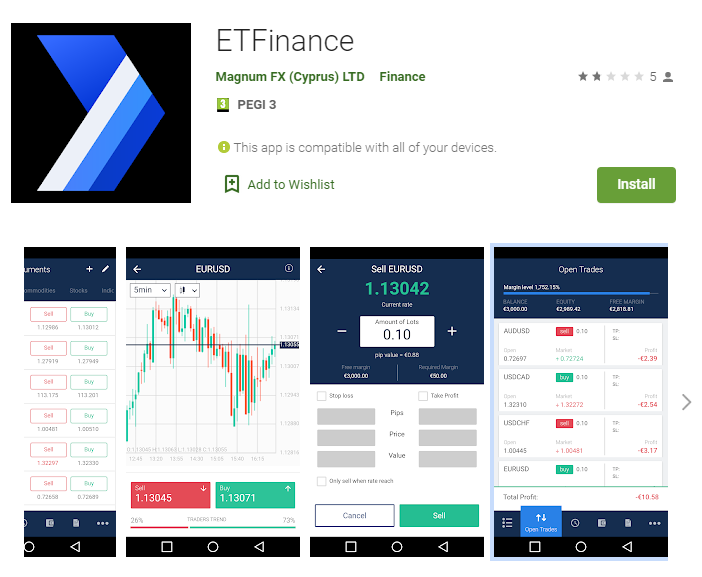 Main Features
ETFinance provides access to 750+ trading instruments ranging from cryptocurrencies, forex, indices, commodities, and stocks. As compared to other brokers, the offer is very limited, since it does not cover ETFs or bonds. There are educational materials available for registered clients, but only for Gold and Platinum account holders. Silver account holders should have received access to educational content, the same as other clients. This is another proof the company wants to persuade clients to deposit more money.
The company is mainly focused on the European Area and does not provide services for residents from the United States, Belgium, Japan, Nigeria, and some other countries. At the same time, not all the features mentioned in our review are available for all clients. You should carefully read the full terms and conditions because specific countries might have restrictions due to legal constraints.
Summary
We conclude that ETFinance is not a popular CFD broker and does not have many clients. With more than four years of activity, it should have been more popular, but that's not the case. Transparency is another important issue, given the company does not provide detailed information about all its services. Given all the aspects we've described in our review, ETFinance does not manage to score high on our board and we can't recommend it to any trader wanting to trade cryptocurrencies or any other assets.