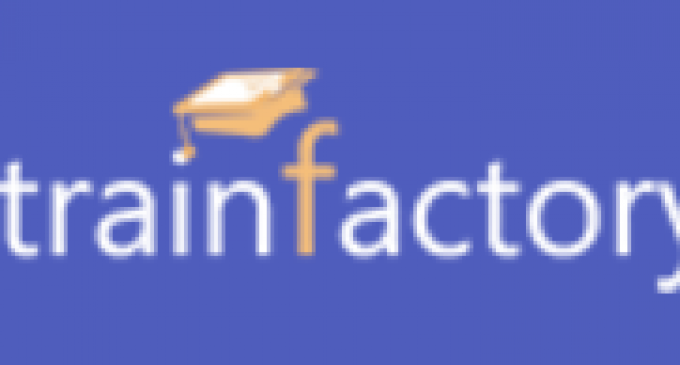 Company's Highlights
TrainFactory is an online learning platform where people can get access to an extensive list of educational resources designed to give them more in-depth knowledge of financial markets. Signing up for an account with this brand means a better prospect to learn how it is possible to generate trading revenue as well as developing the necessary skills necessary when getting involved in one of the most fascinating industries in the world.
The TrainFactory's mission is to teach you how to expand your expertise and achieve your full trading potential, by receiving high-quality educational services. In terms of why this is the ideal place to learn more about the markets, we need to highlight the flexible plans currently available on the platform, as well as the accessible payment options.
Finding all the needed educational resources, all in one place, is difficult even now where there is an abundance of information available online. Each trader would need to analyze all the information and filter the bad from the good knowledge. TrainFactory is a place where only the relevant and useful data had been selected, saving the time spared with the usual "trial-and-error" approach.
TrainFactory Courses
Since the TrainFactory offering is complex, the current structure includes multiple courses, as follows:
Introduction Courses
In-depth Courses
EBooks
The introduction section offers access to several resources related to topics such as MetaTrader tutorials, economics, ECN, Forex V.O.D, or Social Trading. This is the information any beginner should start with to lay down a solid educational foundation.
Moving ahead to in-depth courses, this is where customers can find more about cryptocurrencies, trading tools, commodities and futures contracts, CFDs and stocks, or various trading strategies.
Lastly, the eBooks section is more diverse and providers plenty of resources for both beginners and advanced traders. If you want to learn more about trading psychology, market analysis, advanced strategies, or technical analysis, then this is one of the optimal places to be in.
TrainFactory Pricing
Aware that a diversified audience will want access to the TrainFactory online courses, the company had assembled a flexible pricing offer. As a result, traders have 4 different options available. It is possible to open an account and benefit from free-of-charge access. However, the number of educational resources is very limited and includes online Forex V.O.D., Forex eBook Demo, and Economic Calendar.
A Beginners plan unlocks access to plenty of other resources, including MetaTrader courses, market news, beginner courses, on top of the ones available for free. Intermediate and advanced plans are where the bulk of the resources will be available, but also where pricing is much higher.
The price range is between €0 (free account) to €999.99 (advanced account). Each trader can decide on the optimal solution based on personal trading goals and available funding. This is an opportunity to get personalized learning and the ability to understand the markets while using any type of device (PC, mobile, or tablet).
Market Education
On top of all the educational resources available at TrainFactory, people can also benefit from other features. Market Analysis provided on a daily or weekly basis ensures traders will stay updated on all the events that might impact valuations in the near future, as well as the technical levels they should watch.
If they want to see how experts are conducting technical analysis, there is a section dedicated to this, where they can find analysis for popular traded assets such as Bitcoin, Ether, but also other financial assets like Gold or EURUSD.
Lastly, TrainFactory is regularly organizing webinars. Customers can register via the website and get valuable insights from market experts on various popular topics. The currently pending webinars will be about "How to trade triangles for forex and cryptocurrency", "What are CFDs", or "Introduction to Forex Trading".
Customer Support
For any questions related to its services, TrainFactory has dedicated customer support available between Monday to Friday 10 am – 8 pm. Any person can get in touch with a representative via email and ask for more details before making a purchase.
Pros and Cons
Access to a diversified educational trading offer
Multiple pricing options available
Resources cover crypto, FX, stocks, and other assets
There is a "14 days money-back guarantee" option
Phone or live chat customer support not available
All resources are available in English
Summary
As long as trading education will continue to be one of the most important first steps any retail trader must follow, services like the ones provided by TrainFactory will be useful. The broad range of resources available provides added value to any individual wanting to understand how the markets work and how it is possible to spot accurate trading opportunities. With several different pricing options, each user can find the right choice based on personal finances.