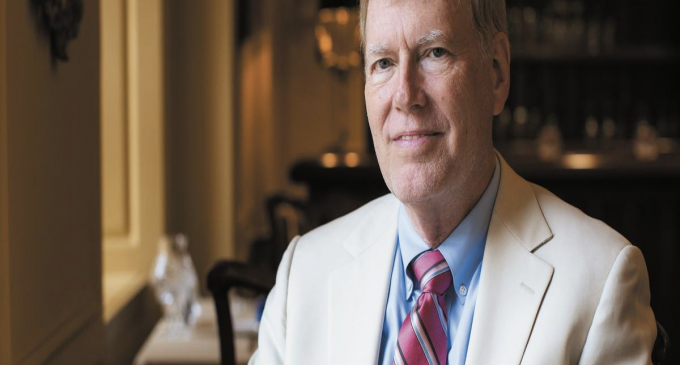 Three investors from Cincinnati, Ohio, in the United States, launched a second cryptocurrency fund, the Cincinnati Exchange Fund LP. This investment initiative facilitates interested investors to diversify their holdings.
We find this report worth sharing with our readers. We think it exhibits cryptocurrencies becoming more commonly accepted and increasingly attracting conventional investors and investment companies.
Robert W. Buechner is a tax attorney based in Downtown Cincinnati. He leads the group that started the Cincinnati Exchange Fund LP.
Buechner is co-founder, chairman emeritus, and shareholder of Downtown Cincinnati law firm Buechner Haffer Meyers and Koenig. He banded together with Stacey Strasser and Michael Hiles on the Cincinnati Exchange Fund LP and the other fund they launched in 2018, the Cincinnati Crypto Fund.
Hiles is a cryptocurrency and blockchain expert and entrepreneur, while Strasser is a business solutions manager with Ascendum. The latter is a technology, staffing, and digital consulting company located in Blue Ash, Ohio.
According to the report posted online by US business news outlet The Business Journals, the Cincinnati Exchange Fund LP's objective is to provide cryptocurrency investors with a method to manage their investments' tax implications. Buechner described their initiative as enabling investors to have the chance to diversify their investments as well.
He also affirmed that the Cincinnati Exchange Fund LP aids virtual currency investors to become tax-compliant and "sleep well at night." Buechner described the cryptocurrency market as unpredictable.
The American lawyer relayed that shrewd investors understand that they can do well through diversifying when the cryptocurrency market becomes more popular or accepted. The Cincinnati Exchange Fund LP takes investors' crypto assets and stores them.
Moreover, it enables virtual currency investors to exchange their digital assets for a stake or a share of the partnership in the fund, much like an investment in a mutual fund. The Cincinnati Exchange Fund LP invests in different cryptocurrencies.
It also pours investment money into other investments, like hedge funds. Investors of the Cincinnati Exchange Fund LP have to be accredited.
They need to meet minimum levels of total net worth or present income. We find the Cincinnati investors' initiative ingenious. We think they are quite intelligent and are acting relevantly to have opened the Cincinnati Exchange Fund LP for cryptocurrency investors' advantage.
We are well aware that the virtual currency market is notoriously volatile. This feature makes investment management and diversification important for investors.
Therefore, we think that Attorney Buechner and his group can help cryptocurrency investors manage their investments and gain from them in the long run amid the markets' unpredictability. We also think the Cincinnati Exchange Fund LP's founders did a good job devising a technique that can assist interested investors in staying on the safe and right side of their virtual currency investment journey.