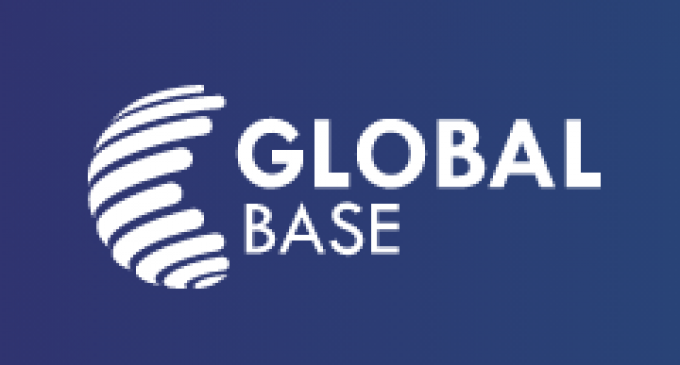 Company's Highlights
GlobalBase is a crypto-focused trading platform, providing access to transparent, consistent, and efficient services, and aimed at serving customers from all around the world. With an infrastructure tailored for cryptocurrencies, this brand holds an important competitive advantage and addresses those who believe in the potential of crypto.
Top-performing instruments are available for anyone signing up for an account, since at globalbase.io it is easy to start trading even with no prior trading background. The combination of user-friendly software, reliable trading tools, and a dedicated support team, creates an environment where people can learn how to trade professionally.
Although the past few weeks have seen markets dealing with pressure, cryptocurrencies continue to be volatile and when trading via GlobalBase, it is possible to take advantage even of falling prices. With that in mind, it would be ideal to talk about some of the brand's most prominent benefits, to help those searching for a reliable provider.
Cryptocurrency Instruments
During the past year, wide-spread interest in crypto has been noted, and not just in well-known tokens. As a result, a crypto coverage focused solely on Bitcoin, Ether, and Litecoin is not in line with the latest requirements. GlobalBase is aware of that and thus provides access to tens of different cryptocurrencies.
Traders working with this brand can take advantage of price fluctuations in some of the most prominent altcoins. EOS, Ethereum Classic, Tron, NEO, Cardano, Monero, and Dash are just a few of the tokens part of the GlobalBase rich variety of digital assets.
On top of that, the company guarantees clients that all their transactions are treated with the highest form of caution, expertise, and diligence, which takes us to the next important feature – the trading software.
Trading Platform
The extensive list of cryptocurrencies GlobalBase has to offer is just one of its many benefits. The company also boasts an innovative and technologically advanced platform. This solution is packed with a variety of essential functionalities that have all proved themselves successful in different market conditions.
Believing in technology that is simple, yet transparent, consistent, and fast, globalbase.io has managed to design a platform which promises a completely different crypto trading experience.
Its intuitive user interface, combined with dedicated support via live chat, makes the platform suited for the wider public, as GlobalBase wants to be a place not just for professionals, but also for those who wish to get involved in the crypto industry for the first time. This is a web-based solution so there are no limitations in terms of what types of devices can support it, as long as there is a browser on the device.
GlobalBase Trading Account
Another important aspect is that all of the trading benefits currently available at GlobalBase are integrated into a single standard account. Traders can sign up, make a small initial deposit, and gain access to all cryptocurrency instruments, as well as to the trading platform, to dedicated customer support, to educational resources published on the blog, and plenty of other useful features.
To make a fiat deposit, they can use a credit/debit card or a wire transfer. GlobalBase accepts payments in USD, EUR, and GBP, depending on what currency is the most convenient for each customer. The same method used for deposits is the one used for withdrawals after the account has been verified according to compliance rules.
Special Features
Ultimately, it all comes down to what makes GlobalBase special, given there are many other providers offering crypto trading services. Carefully designed with an innovative and easy-to-understand interface, the platform is a tool that many traders find attractive to use.
Also, the dedicated live chat customer support is the fastest way to get in touch with a representative. GlobalBase believes that a personal approach is the key to high-quality trading services, which makes it easier for both sides to communicate efficiently.
There are various educational resources offered, including on the company's blog, where traders can learn more about trading, cryptocurrencies, security, and other relevant topics.
Pros
Web-based platform with a rich range of reliable trading tools
Support for high-profile altcoins, available with margin and tight trading costs
Affordable trading offer, thanks to the minimum initial deposit required
Cons
Only one trading platform is currently available
GlobalBase does not cover fiat-denominated crypto instruments
Summary
This year has already been an exciting ride in the cryptocurrency market and in such a volatile environment, short-term trading is one of the most appropriate solutions. GlobalBase is a crypto-oriented trading platform which allows customers to trade on a broad range of cryptocurrencies, using margin and flexible costs.
Based on our analysis, the brand seems reliable and optimal for people living across the world. It has one of the most diversified crypto asset lists in the market and that's something worth noting.